For the most part, I use my Galaxy device as a portable wifi hotspot whenever there's a need to use mobile data plan with my iPad, laptop or any other device. However, today when the wireless USB adapter connected to my desktop pc broke down (and it doesn't have a lan card) I was compelled to use my dad's Galaxy Grand as a intermediary device for receiving Wifi signal and sharing that with desktop pc running Windows 8 via USB tethering. Now, I have previously used USB tethering with Windows 7 without any problem. But this time, to my surprise, Windows 8 didn't recognize the tether. Windows 8 was able to detect the USB connection but it didn't tether. Weird.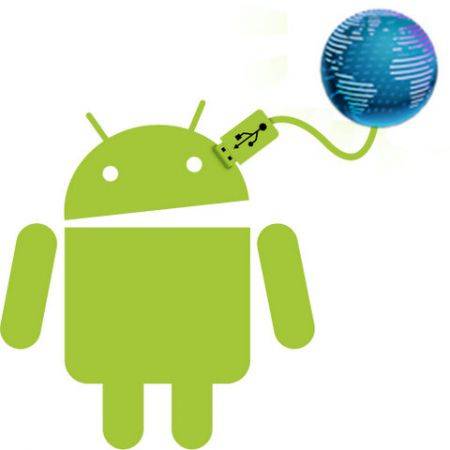 It took me sometime to figure out the cause for this. Cutting to the chase, it turns out the Remote NDIS driver wasn't pre-installed in Windows 8. All I had to do was to install this driver for connected USB and everything worked like a charm. Mentioned below are the steps to install Remote NDIS driver in Windows 8 OS:
Ensure that your phone is connected via USB and that USB tethering is enabled.
Go to Device Manager. Locate a device with a yellow exclamation mark shown next to it.
Right click on that device and select Update Driver.
Now click on Browse my computer for driver software and hit Next.
On the next screen, at the bottom click the option Let me pick from a list of device drivers on my computer.
It will then ask you the device type, you need to select 

Network Adapters. 

Then for manufacturer select Microsoft (or Microsoft Corporation, whichever is available).

Now you need to select Remote NDIS Based Internet Sharing Device and click on Next to install the driver (Click Yes if there's a pop up showing it's not safe to install this driver).
That's about it! You should now be able to sharing internet connection of your android phone with computer running Windows 8.
P.S: I followed this procedure in Windows 8 Pro 64bit edition but this should work for pretty much every available edition of Windows 8 and Windows 8.1. Moreover the very same procedure can be used in earlier editions of Windows as well including Windows 7 (32 bit and 64 bit).