Land Rover and iCandy known for best of British design and capability, have launched the iCandy Peach All-Terrain Special Edition pushchair for adventurous parents.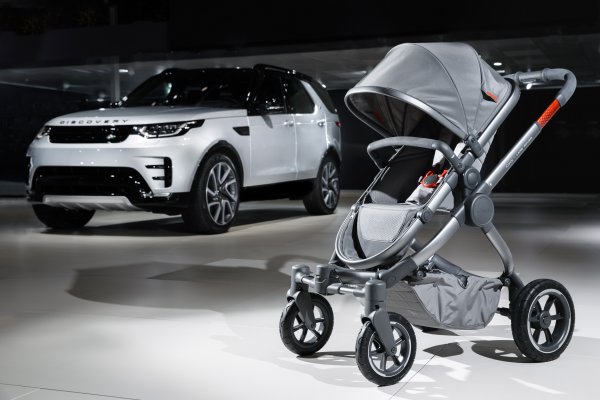 According to Land Rover, the first four-wheeled iCandy All-Terrain pushchair is a tribute to Land Rover's breadth of capability, combining the design skills, technical innovations and build quality of two highly successful British brands. It incorporates the instantly recognisable styles and functionality of both a Land Rover 4×4 and an iCandy pushchair.
Created by true craftsmen, the iCandy for Land Rover Peach All-Terrain incorporates Land Rover design cues as well as go-anywhere ability. The iconic Land Rover grille pattern features in the hood fabric, creating an eye-catching style statement, while fine seat stitching reflects that found in Land Rover models. A one-of-a-kind ruck sack slides gracefully into the generous pushchair basket, offering extra practicality for adventurous parents, adds the statement of the company.
Lindsay Weaver, Merchandising and Licensing director for Jaguar Land Rover said: "We are excited to be collaborating with such a great British brand. A perfect combination of design and functionality, the striking iCandy for Land Rover Special Edition pushchair will offer a unique opportunity to experience the essence of the Land Rover brand at first hand; both in terms of functionality and style".
The iCandy for Land Rover Peach All-Terrain Special Edition will be the first pushchair launched at the Frankfurt Motor Show, before taking centre stage at the Kind Und Jugend trade fair in Cologne.
The iCandy for Land Rover Peach All-Terrain Special Edition will be available in stores and online from iCandy and Jaguar Land Rover from spring 2018. It is expected to be priced around 1500 British Pound Sterling.