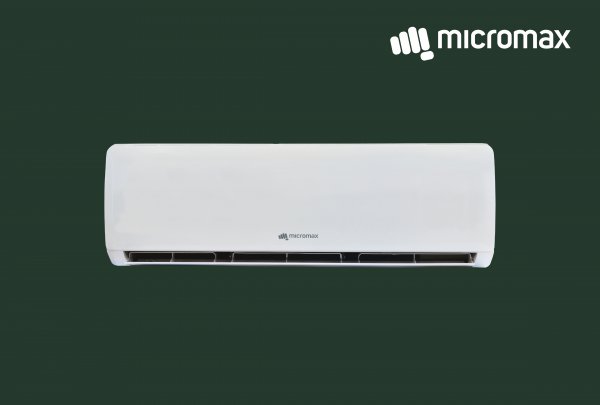 Indian brand Micromax has expanded its portfolio of consumer durables and introduced today a new range of Air conditioners, to strengthen its presence in the AC market. This will be the first year to see a complete line-up of ACs from Micromax, after it successfully introduced ACs as a pilot project last year in June 2016. The range comprises of seven split ACs and one Window AC right at the onset of the peak summer season in India.
The Micromax AC range is priced between Rs. 21,000 and Rs. 35,000.
These ACs will carry a 5-year warranty, with first 3 free services. With more than 400 service centres across the country, Micromax promises to provide efficient after sales support which includes readily available spare parts and a dedicated service team. Through the 'Micromax Home assist app' consumers can experience hassle free service by simply downloading the app and placing their servicing requests and queries instantly. Users can also download the Micromax Home Assist application (for AC and TV products) on their Android and iOS devices wherein they can schedule service/repair requests, installation requests and can also track them. The app will also assist potential customers to schedule demo requests as stated by the company in its press statement.
To begin with, the focus markets will be the top 10 states (Punjab, Karnataka, Andhra Pradesh, Maharashtra, Gujarat, Delhi, Rajasthan, West Bengal, Telangana and Tamil Nadu) where Micromax has established a strong distribution with over 4000 sales touch points and backed it up with 400+ service centres to ensure strong after sales service support. In addition to the traditional retail touch points, the products will also be made available through leading E-commerce websites, in the months to come.
Commenting on the launch, Rohan Agarwal, Vice President, Consumer Electronics, Micromax Informatics Ltd. said, "We are bullish on the Indian air conditioner market and have invested heavily in building a strong product portfolio, a robust distribution network to ensure wide presence and best-in-class service experience. Being a dominant consumer electronics player, Micromax enjoys a strong brand equity and our success in these segments has given us the confidence to foray into a new product category. The key differentiators for our ACs is the local innovation that we have built as per consumer feedback (100% copper two-way drainage, turbo cooling etc.), along with the right implementation. We believe that as a brand we are very well entrenched to grow this category."