PayU India has launched 'LazyPay' – a first-of-its kind premium deferral payment facility for those who transact digitally for any amount between INR 500 and 2500. This product gives an option to pay later.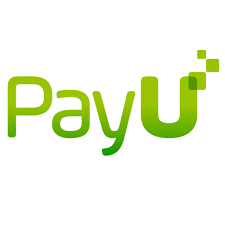 The aim of the product is to drive faster purchase experiences and convenience by reducing friction on online checkouts and achieving a zero drop situation for online payments. It is a convenience product for anyone to pay later and the facility could extend for amounts from INR 3,000 and even up to INR 10,000, depending upon customer behaviour, as stated by the company in its press statement.
LazyPay appears as a payment option at the time of checkout on websites and apps integrating the product. It provides users a deferral payment facility for 15 days with a transaction limit decided as per the purchasing behavior of every individual. Select consumers can now simply shop via LazyPay and conveniently settle the dues during the payment cycle instead of having to feed in card details or net banking credentials. This further makes the transactions smooth and seamless without transaction failures, need for passwords, etc.
According to the company, the pilot for LazyPay went live in March 2017 and the initial response has been very encouraging. Within a month, LazyPay has 5 big merchants and more than 12 smaller merchants onboard including Zomato, Box8, Jazz Cinemas, Netmeds and Innerchef. The product has already clocked over 5,000 transactions with average ticket size of INR 600-650. In addition to this, 20% of the customers have done 2 or more transactions so far.
In the range of INR 500 – 2500, consumers generally pay online for movie tickets, food, groceries, small bills (phone, electricity, water or DTH), etc. The platform pre-decides whether online user is eligible for a LazyPay transaction. Users are selected based on a trust score, which is computed basis their online transaction purchases and rewarded with this premium experience accordingly. More than 10 million users have been qualified for LazyPay so far.
PayU India plans to invest USD 50 million in LazyPay over the next couple of years. The company aims to get over 5 mm users onboard in the next one year. PayU India has largest merchant distribution network in the online payment space, which it will utilize for expansion.