PVR Cinemas, which has completed 20 years of its inception successfully across India with 131 properties nationwide comprising of 600 screens, has introduced PVR Privilege Digital Loyalty card for its patrons. The event also witnessed the presence of special guest of honor, Bollywood actor Aamir Khan who became the first guest to have this card. This card is not in physical format but digital one and can be opted by users of smartphones and even feature phone as your mobile number would be your password.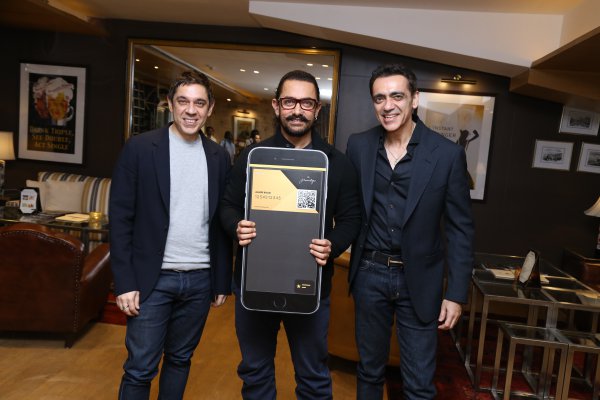 According to the company, the loyalty program offers members an enriched array of first class redemption opportunities and enhanced benefits. To support the launch of PVR Privilege, PVR is offering Food & Beverage vouchers of the same value as the activation fee, so that the membership is at zero cost to new members.
The PVR Privilege program offers the following consumer privileges and benefits:
· Reward points on each purchase of tickets or food and beverages
· Automated conversion of Reward points into vouchers that can be used to pay for tickets and F&B
· Personalized offers, and services at cinemas
· Bonus points during special occasions
· Easy to use, with a QR-code based virtual card in App, Website and at Cinemas
You can sign-up for this card at any PVR Cinema, pvrcinemas.com or can download the PVR mobile app.
The PVR Privilege program promises to make the movie-going experience hugely rewarding by earning points and auto-generated vouchers, all from first time visitation to subsequent transactions. Points start accruing on tickets, food and beverages, with quick redemption at both off-line and on-line channels. Exclusive privileges, combo upgrades, special days for customers, and personalized services will work across web, mobile app and in cinemas. The customer just needs to walk in with their virtual card on their phones.
"We are pleased to debut PVR Privilege, our loyalty program, which is designed to be one of the most rewarding programs in cinemas. It will enable members to enjoy a remarkably simple and a fast way to free tickets or F&B offerings at PVR cinemas. By being an early mover in offering a loyalty program, PVR continues to enhance the movie going experience for PVR's valued guests" said Sanjeev Kumar Bijli, Joint Managing Director, PVR Ltd.