Tata Motors is hosting T1 Prima Truck Racing Championship Season 4 which is considered as the F1 of Truck Racing in India. This championship is a grand spectacle of Tata PRIMA race trucks battling it out against each other and will be held at the Buddh International Circuit (BIC), Greater Noida on 19th March.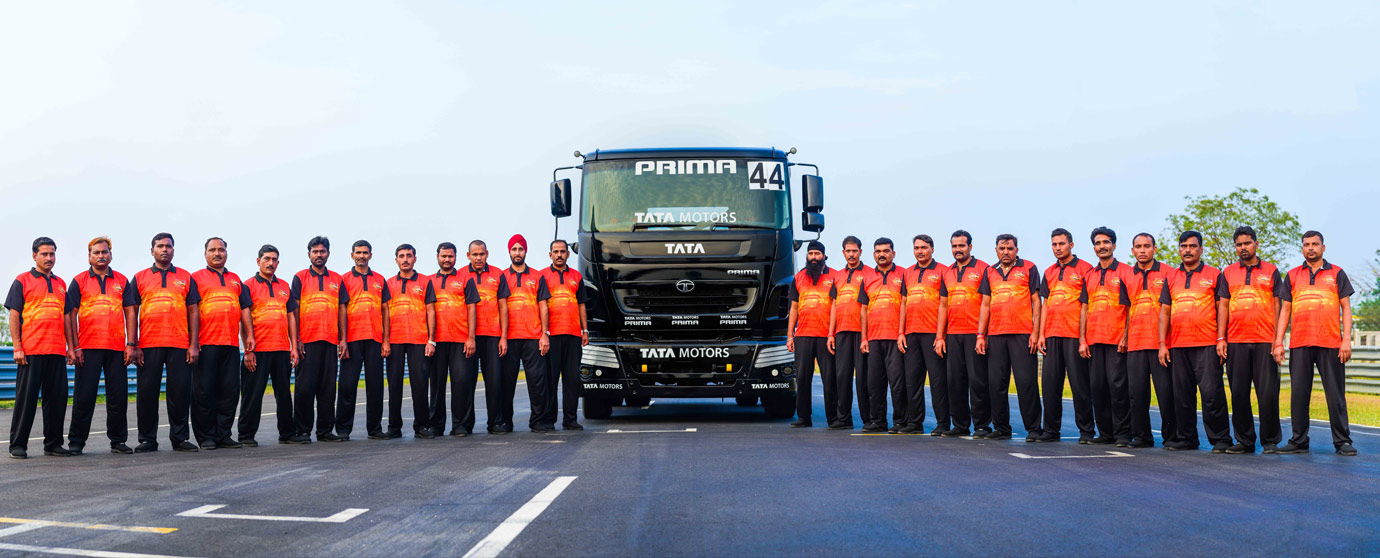 This championship is conducted under the aegis of FIA & FMSC and will feature Tata PRIMA trucks, built for the purpose. This championship will reinforce Tata Motors commitment of introducing Indian truck drivers to the sport. This is in line with the company's strategic objective of making the profession of truck driving aspirational and at the same time act as a catalyst to induct drivers into the commercial vehicles profession, addressing the problem of driver shortage.
Ravi Pisharody, Executive Director, Commercial Vehicles, Tata Motors Ltd. said, "With the T1 PRIMA TRUCK RACING CHAMPIONSHIP we are ahead of contemporary, we are FUTURE READY and through this property we've proved time and again to showcase a distinctive partnership between sporting and technological excellence for the Tata Motors brand. Season 4, will further enable us to showcase our passion, commitment and leadership, in the Indian commercial vehicle space, as we prepare to demonstrate and introduce new innovations and new heroes on the Indian trucking and motorsports scene. As we gear up to showcase our preparedness for the future in Season 4, I look forward to another exiting and power packed race in 2017."
Tata Motors formally kicked off preparations for this gala event, with the second edition of the T1 Racer Program (TRP 2.0) in 2016. TRP 2.0 is one of the country's most comprehensive motorsports driver training and selection programs conceptualized and conducted by Tata Motors. This program has received 1000 applications from all over the country, of which Season 4 will present 10 new shortlisted Indian truck drivers with an opportunity to race at India's globally renowned F1 race track. Besides inducting new Indian drivers to the sport, Season 4 will also feature Indian truck drivers from Season 3. Like in the earlier seasons, the championship will continue to host experienced international
drivers representing six teams.