Tata Motors today unveiled its start-up innovation –Racemo, a two-seater, Sports Coupe at the 87th Geneva International Motor Show under the company's TAMO sub-brand.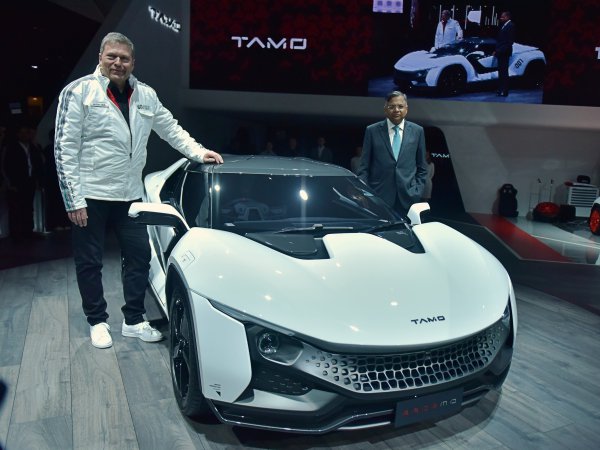 Designed at the Tata Motors Design Studio in Turin, Italy, Racemo's design is race car inspired – 'fairly Spartan' with strong expressions of the IMPACT DESIGN elements.
This two-seater sports car has a power of 190 PS and a maximum torque of 210 Nm backed by 1.2L Revotron Turbocharged, Intercooled Gasoline Engine. It gives acceleration from 0-100 kmph in under 6 seconds. The body construction with integrated crash safety protection with driver and passenger air bags, meets upcoming Indian regulations.
Racemo is India's first globally developed 'phygital' car, merging the physical and digital worlds. It has connectivity features of advanced navigation, predictive maintenance, remote monitoring and over-the-air updates using Microsoft cloud-based technologies including advanced analytics, internet of things (IoT) and machine learning powered by Microsoft Azure. The vehicle owner can access the in-car connectivity experience through three screens in the instrument area.
Racemo is built on a patented MOFlex Multi-Material Sandwich (MMS) structure – a structural technology, enabling greater freedom in surface design, efficient large-scale part integration leading to modularity and faster time to market.
Speaking at the unveil of Racemo, Guenter Butschek, CEO & MD, Tata Motors said, "We launched our sub-brand TAMO as our answer to new technologies, business models and partnerships. Racemo is the first innovation from TAMO, and our emotional, unexpected leap to the future. Symbolising the change that is taking place at Tata Motors, Racemo is the proving ground of the TAMO family of vehicles and will drive the future of India's connected generation."