For an HR the primary role of his job profile is to hunt the right candidate which can prove worthy to offer a position in the organization. It is difficult to evaluate people merely on the basis of experience and resume. Hence there are some tools and tests created by the professional of this field which can help HR to find the best profile from a bunch of candidates. However, it is never that easy as one may have to carry the candidate through various tests which can take time and hence in case of quick recruitment the same may not be of great use also.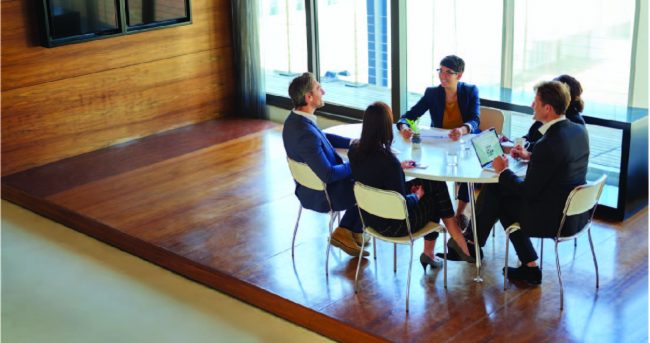 Looking at the requirements and profiles available the HR decides which test would be suitable. In the large organizations there are facilities of assessment centers with the help of which the HR can get quick results and find the most suitable candidates in less time. These assessment centers hold all required facilities that may be needed during different phases of scrutiny of profiles. They can be of small or large size as per the need of the tests and organization in terms of recruitment frequency. They have technically perfect systems which can offer best services.
An Assessment center employs multiple tools to evaluate the extent to which multiple trained assessors observe the behaviors of participants, categorize them according to behavioral competencies and rate those behaviors. After the exercises, assessment ratings are compiled once the assessors arrive at a mutual agreement. The assessment score primarily represents the participant's behavioral constructs by giving an average overall assessment rating. It is a process and not a physical location and this process is used by organizations to assess their workforce for various reasons, starting from recruitment and internal training to promotion and succession planning.
It was also implemented by the United States Office of Strategic Services to select both military and civilian recruits for espionage activities in World War 2. Assessment and Development Centers were first used by Germany in World War 1 to shortlist officers. Assessment centers were initially known as Selection Assessment Boards when adopted by the British Office of Strategic Services in World War 2. American Telegraph & Telephone (AT&T) was the 1st ever-private sector company to use assessment centers, by a method of assessing its manager's potential in the '50s. Dr. Douglas Bray, an AT&T Human Resource director, undertook a 25-year study, which thoroughly tracked the careers of managers as they progressed in the hierarchy.
Benefits of using Assessment Centers
Assessment centers are generally used to predict future behavior for decision making, to diagnose development needs and to develop assesses on behavioral constructs of interests. To further accomplish the above-mentioned purpose, Assessment and Development Centers are popularly used for the following initiatives:
A. Identifies high potential employees
High potential employees are usually ninety-one percent more valuable to a company than non-high potential workers.
High potential employees can simply raise and boost the effectiveness of their team members by 5-15%. Assessment and Development Centers help organizations uncover the ability in someone to be an effective senior manager who drives performance and the desire to move to the top within the organization. This creates a pool of managerial talent and multifunctional managers who would be available across the business group.
B. Identification of Training Needs
Primarily the Companies that invest in employee training programs usually enjoy a 24% more profit margin versus companies those don't.
An integral part of the employees is training. If the right training is not given then there is a tendency of the employees to leave the company within the first year. To bridge skill gaps, assessment centers enable organizations to train their current employees and attempt to develop the skills within their staff. They also provide the organization with concrete data and areas of improvement.
C. Leadership Development
After having given a leadership development program 82% of managers, peers and direct reports of trained people witnessed positive behaviors among leaders
Top talented and effective leaders are required to address huge amounts of challenges to position the organization towards success. The results become outstanding when the company improves its approach to training and developing managers. By the use of assessment centers the managers can build a report of higher sales, lower turnover, higher customer satisfaction, and lower absenteeism.
D. Succession Planning
20% of lower employee engagement and 15% lower team performance are a result of unsuccessful role transitions.
E. Feedback is essential
Feedback received from Assessment and Development Centers help organizations to identify if the person will be able to handle the challenges offered to him in the next higher position. Feedback is utmost important for big organizations, as the factors governing the change are solely dependent on detailed feedback. They act as a catalyst for change, as leaders learn about the gap between their mindsets and skills and what is required of them to lead effectively. This information can target specific growth and development programs at an organizational level. This can lead to important information for succession planning by allowing the organization to see if it has the number of employees required to move into key roles in the future.
The main Pillars of Assessment Centers
Guidelines and Ethical Consideration for Assessment Center Operations published in Journal of Management enumerates 10 essential elements of assessment center- Job Analysis, Behavioral Categorization, Multiple Assessment Methods, Tool Competency Mapping, Simulation-based exercise, Certified Assessors, Assessor Coaching, Behavior Analysis, Data Consolidation, & Standardization.
Here are a few detailed excerpts about essential elements of assessment centers-
Job Analysis
The knowledge, skill, attribute (KSA) for this determines assessing the on- the job performance. It depends on the purpose of the assessment, complexity and prior knowledge about the job.
Competencies are defined based on the organization's vision, values, and objectives.
Behavioral Categorization
Workplace behaviors must be categorized into relevant groups like competencies, related behavioral indicators, aptitude ability, knowledge or broader performance groups.
Multiple Assessment Methods
Assessment centers include either behavioral simulation or a combination of behavioral simulation or a combination of a behavioral psychometric, competency-based interview.