South Korean giant LG has announced new features on its highly acclaimed LG G6 smartphone. These capabilities are Face Print, Low Power Consumption and Covered Lens warning which will be introduced to existing devices via a software update and included in all new LG G6 units sold. LG is also introducing a new version of the G6, the LG G6+, featuring additional storage and premium sound.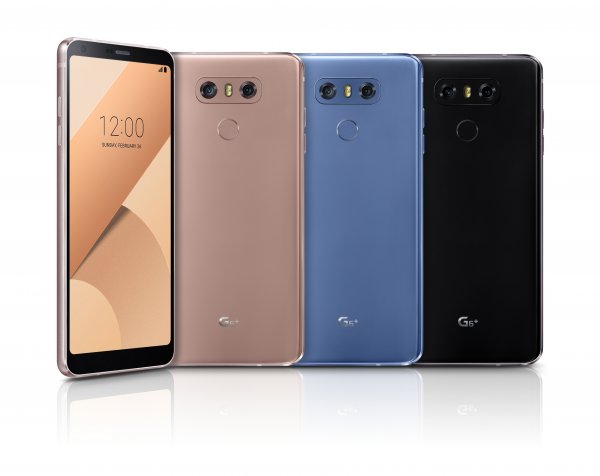 According to LG, Face Print is an enhanced security option developed by LG that is more convenient to use than existing facial recognition technology. With Face Print, owners can unlock the LG G6 by simply holding the phone up to their faces without the need to press any buttons. Unlocking occurs as soon as the registered face is recognized, usually in less than one second on average. The camera is only activated when the phone is raised to the face so there is no additional battery drain when using Face Print.
Another new feature, Low Power Consumption, is built into the Qualcomm Hexagon DSP architecture integrated in the Qualcomm Snapdragon mobile platform of the LG G6. The All-Ways Aware hub takes advantage of Google's Contextual Hub Runtime Environment (CHRE) to sense and collect data at all times from both sensors and wireless connections to improve the user experience with third party applications, all the while using very little battery power and reducing latency.
Covered Lens warning prevents shutterbugs from spoiling their own photographs with an errant digit. The wide angle lens in the LG G6 covers a large field of view and as such, it can sometimes capture an unwanted finger in the frame if the shooter is not careful. This feature alerts the user with a notification on the display if a finger (or fingers) inadvertently make it into the shot before the shutter is activated.
Besides above enhancements, LG is also introducing two new colors for the LG G6: Optical Marine Blue and Optical Terra Gold. The backs of these new phones are covered with a lenticular film to deliver a mesmeric optical effect. On the front, the 5.7-inch screen is framed in all black for a seamless, consistent look that highlights the expansiveness of the FullVision display.
The upcoming new LG G6+ features a 128GB of onboard storage and premium earphones from B&O PLAY to take full advantage of the 32-bit Hi-Fi Quad DAC featured in the smartphone. Available in Optical Astro Black, Optical Marine Blue and Optical Terra Gold, the turbocharged LG G6+ comes with all the innovations of the LG G6 with the addition of wireless charging in some countries.
The exact dates of availability of the software update and the LG G6+ will be announced locally in each market.