In this age of automation and data, every company is now a software company. Although SaaS and cloud-native companies are known to require software engineers and IT experts, a wide range of industries are currently welcoming new Information Technology experts such as DevOps developers and Site Reliability Engineers.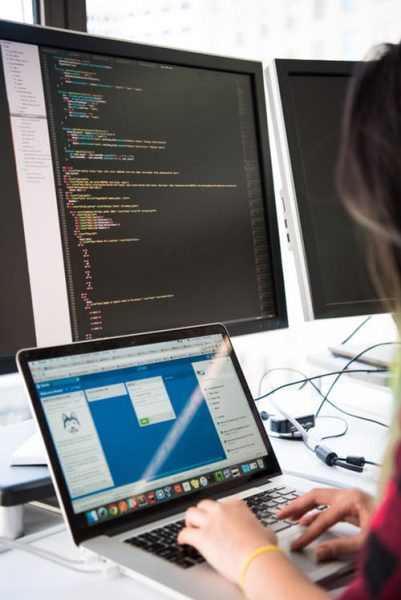 A site reliability engineer (SRE) is a full-fledged IT expert that develops automated solutions for the operational aspects of a company. It includes capacity-planning, on-call monitoring performance, and disaster response. SREs work hand in hand with DevOps developers to ensure that the software being built can deliver what your clients need in the future.
Site reliability engineers are a requirement in SaaS, IaaS, and PaaS companies since they need 24/7 service. But for organizations that rely on availability, uptime, and reliability, an SRE is a logical addition to your talent pool.
Google gave birth to site reliability engineering in 2003, before the DevOps movement. The first team of software engineers took on the enormous task of making Google's large-scale sites more efficient, reliable, and scalable. The systems that these tech geniuses created provided remarkable solutions to Google's needs. It was so effective that other tech giants, such as Netflix and Amazon, adopted and improved the practices on their systems.
Even if your company is not as large as Google or Amazon, you still need the services of an SRE. Read on for the reasons why your organization needs a Site reliability engineer.
Maximum Site Efficiency
SREs close the gap between development and operations by instilling a software engineering mindset to system administration concerns. They divide their time between on-call duties (operations) and developing software or systems (development). This practice helps the site increase its reliability and performance.
The SREs collaborate with product developers to ensure that the designed software provides solutions to availability, performance, maintainability, and security issues. They also coordinate with release engineers to ensure that the software delivery pipeline is on its maximum efficiency.
Helps Your Business Grow
Site reliability engineer aim to minimize costs, effort, and time used in software development projects. He ensures that a process or solution is modular and not hardcoded so that it can still be applied to other projects.
An SRE depends on monitoring and measuring the entire project's infrastructure and the components that go with it. When errors occur, they are available to fix them.
With this system, the IT team will not make the same mistakes again. There is also no need to backtrack whenever there is an issue on hand. This practice allows the organization's resources to be funneled into other aspects of the business that can facilitate growth.
Automation
The SRE's goal is to automate all systems so that the team can focus on other aspects of their jobs, such as product development. They build self-service tools for groups that depend on their services. These include logs, statistics visualization, and automatic provisioning of test environments.
If your company juggles multiple projects at any given time, then a Site reliability engineer is your best ally. Introducing this new breed of engineering will not only minimize your costs but will inevitably provide the best service to your valued clients.