Now that you have your business or online brand set up and running, what is next? Well, the next step is actually to work towards reaching your target audience. It doesn't matter if you have a large or small budget, as all that matters is that you need to effectively reach them and get your message across in a clear and concise manner and tone.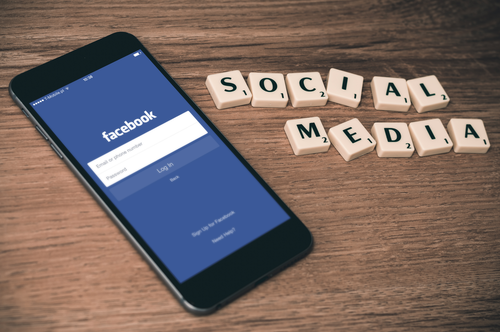 So, in what ways can you reach your target audience? Here are a couple of essential methods.
Social Media Marketing
First and foremost, you have to harness the almighty power of social media. More and more people are using social media as part of the professional lives and their personal lives, so putting together social media campaigns and general social media marketing aimed at your target audience wouldn't be a bad move to make.
When putting together a new campaign, think about what you want to achieve. For example, do you want to find new customers, reach more of your target audience, or do you want to focus your efforts on turning inquiries into sales? Whatever goal you want to achieve, you need to put a plan in place to make it achievable.
Write Quality Content
Besides social media marketing, you could always look at good quality content creation and production. Producing informative and helpful content that your audience can benefit from is a way to help you stand out from the crowd. To make your content a success, here are some tips:
Don't make it too long. If your content is too long, you will lose your audience. Short and sweet content that keeps your audience engaged is most likely to get you the best results. Aim for articles around 500 – 1000 words.
Utilize live captioning software. Captioning software is great because you can send video content to potential customers via email and through social media in the form of text. Using software that produces captions will ensure your message is seen how you want it to be seen. Using this software ensures that you can promote inclusivity by reaching people who might not have seen your work otherwise, such as people with limited hearing.
Make it relevant. Don't write about just everything and anything as that will look like spam. Instead, focus on writing about what you are passionate about and how it relates to your business. Making content relevant will help keep your target audience engaged and hanging onto your every word. It's best to write about a specific niche and engage with one type of audience really well than try to write about a whole lot of stuff and engage with your readers poorly.
Make it personal, but always stay professional. Reaching out to people using a personal tone and manner will ensure you keep your target audience coming back for more content, providing you write on a regular basis.
Setting short and long term goals for reaching your target audience will give you something to work towards continuously. It is not productive or practical to try and appeal to everybody, so ensure you know exactly who your target audience is before engaging with these tips.