AIWA, the Japanese consumer electronics brand today forayed into personal audio devices segment and launched few audio products in the range of Rs. 699 to 7999. The products launched today are AIWA True Wireless Stereo Earphones and AIWA True Wireless Active Noise Cancellation Earphones in two colour variants – Black and White priced at INR 1999 and INR 7999 respectively; AIWA Quad Driver Neckband, AIWA Ultralight Neckband Wireless in-Earphone and AIWA Wired Premium Stereo in-Earphones with gold-plated connectors priced at INR 2999, INR 1499 and INR 699 respectively.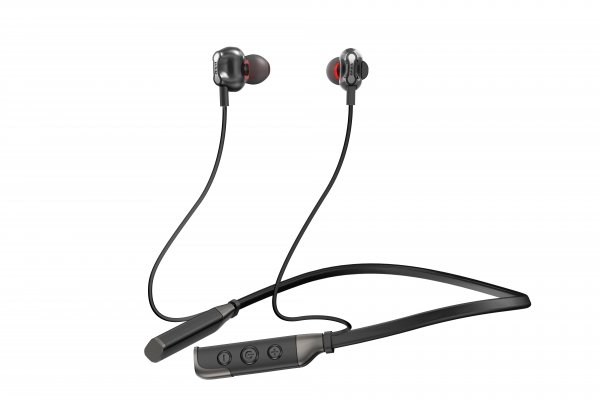 The AIWA ESBT 460 Quad Driver Neckband is a premium set of in-earphones to deliver mesmerizing sound output, all thanks to the 8mm quad-speaker driver technology. The earphones come with a Micro SD slot to enable you to store your favourite music hassle-free. With a Bluetooth streaming range of 10M, the earphones provide hyper bass and haptic vibration for incoming phone call notifications which are supported by soft multifunction buttons and independent keys for navigation. The earphones provide long battery life of 15 hours and 180 hours of standby time in just under 2 hours of charge. It is priced Rs. 2999.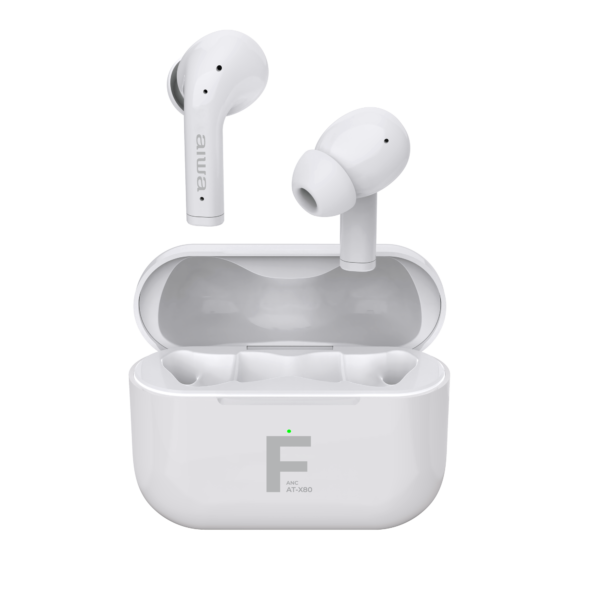 The AIWA AT-80XFANC True Wireless Active Noise Cancellation earphone comes active noise-cancelling technology. Supported by Bluetooth 5.0 with a transmission range of 10m, this pair of TWS provides intelligent noise reduction up to 23-25dB. The earphones provide seamless automatic pairing and provide up to 16 hours of playback time with the charging case (with ANC on). It is priced Rs. 7999.
The AIWA AT-X80E True Wireless Stereo Earphones come with an in-built Mic and LED display. They provide high-definition audio quality, and come with Bluetooth 5.1 providing a transmission range of 10m. The earphones provide 6 hours of continuous playback and 70 days of standby time, all on a fast charge of 1.5 hours. Price – Rs. 1999.
The AIWA ESBT 401 Ultralight Neckband Wireless in-Earphone come with IPX5 water resistance for protection from sweat & rain and are supported by hyper bass sound. With a fast charging time of 2 hours only, the earphones provide a long battery life with up to 8 hrs of continuous music playback and 180 hrs standby time. The device provides a wireless streaming range of 10m (30ft) with any Bluetooth device and comes with a standard micro USB charging port with silicone dust cover. Price– INR 1499.
The AIWA ESTM-101 Wired Premium Stereo in-Earphones come with a 3.5mm Metal CNC Housing and 10mm Neodynium Speaker drivers. With an ultra-light weight of 20g, hands-free calling option and a long cord length of 1.2M, this device is ideal for long wearing comfort. The device has a frequency response of 20Hz – 20KHz and is compatible with both iOS and Android devices. Price – Rs. 699.