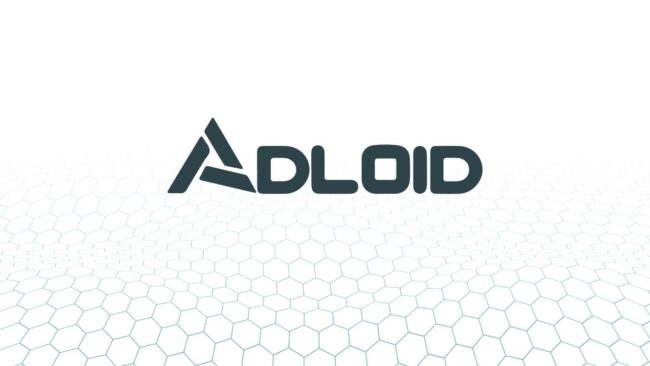 Nowadays, Augmented Reality (AR) is applicable in almost every sector and has a very good market value and future potential. Adloid, a deep tech company with core expertise in AR is leveraging augmented reality to create an ecosystem that facilitates transition from digital to virtual and immersive online experiences for our community. In an exclusive conversation with Kanav Singla, Founder & CEO of Adloid let's understand the importance of AR in the current scenario and innovative solution they are offering.
Giving a brief about the company Singla says, Adloid is a proprietary integrated platform which provides a full technology stack and tools with low-code integration/implementation, sector agnostic AR/3D capabilities to solve for the variety, and photo realistic rendering of 3D assets.
While a few players in this segment are catering to industry specific use-cases, some working on specific parts of the value chain and not catering to the whole workflow, and others taking a project/service approach to their offerings, Adloid with its web-based proprietary platform is solving for the complete workflow, tackling the problems of scale, rendering quality on web and mobile, and compatibility in smartphones.
Kanav mentions, with many of us now at home due to the unexpected COVID-19 outbreak, AR allows digital information to amalgamate into our physical environment. It transforms our surroundings into work and entertainment spaces. AR technology is a cost effective process and gives astonishing results .It not only solely helps brands in attracting users, but also helps in navigating inside/outside the physical store, and beautifies the overall experience.
Talking about the company's growth Singla says, in the last two years of our product launch, Adloid has grown into a 10+ customer company where we've been co-creating with industry leaders and helping our clients take large strides in their digital transformation journey, creating immersive experiences for their audiences. Today our platform caters to automotive, home decor, and lifestyle industries. As we speak, we're also witnessing adoption in use cases of academic and industrial training, consumer electronics/durables, among others .In the last one year we have powered 1.8m+ AR experiences and 321m+ seconds of user time spent so far.
Asking about which sector switched to AR technology during COVID-19 pandemic swiftly, Kanav stated that the retail industry has experienced difficulty in coping with the evolving circumstances and quickly adapted new technology in revamping the business. With the help of cutting-edge AR technologies, the retail industry is continuously striving to improve customer experience through personalisation, aiming at prospective buyers to increase sales. It has transformed the way businesses interact with customers by providing new opportunities for a seamless experience.
Commenting on the expansion plan of Adloid, Kanav says today, we have a pipeline of $4M and have joined hands with TCS and SAP for channel expansion in Europe/US with 100+ customer access and $10M+ revenue potential. While all our existing leads have been inbound, we're currently doubling down on digital marketing channels for expanding our footprints across multiple sectors in India and in key markets abroad.
Augmented reality has seen unprecedented growth in 2020. The predictions for 2021 says that AR will continue to grow and pick up its pace and break all the headlines.