ATI Electronics, the exclusive OEM partner and distributor for Philips Accessories in India has entered the Indian market with technology products such as Power Banks, Bluetooth headsets, Micro, HDMI and Lightening Cables, Chargers and Surge Protectors among others.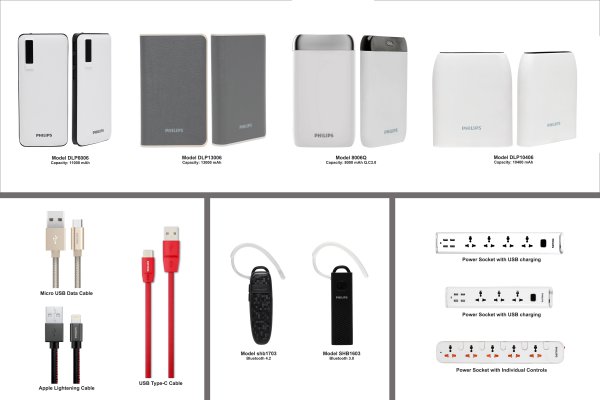 Power Banks which have great demand in India because of surge in sale of smartphones, are most popular among the various products launched by the ATI. The company is launching around 10 models of Power Bank varying from 2600mAh to 13000mAh. In addition, ATI is also launching High Speed HDMI Cables, fast charging Apple sync and lighting cables, Car & home wall chargers and Universal Power Sockets (Surge Protectors) among others.
The brand is being launched in India this week. The products are aggressively priced between Rs.199/- and Rs.2,999/-. ATI Electronics has tied up with Flipkart to sell some of the premium Philips Power Banks exclusively on its online marketplace.
Speaking about the foray into the Indian market, Mr. Murli Manohar Jha, CEO, ATI Electronics India Pvt. Ltd., said, "India is one of the fastest growing market for mobile accessories in the world and the second largest growing market for smart phones. The growth in smart phone sales is bound to spike the demand for mobile accessories and we fit in at the higher end of the market. The manner in which India adopt new technological innovations, makes it one of the most lucrative market for any tech Brand. We are proud to partner and bring Philips Accessories to India and are happy that we have finally entered this market and look forward to a great association with Flipkart."
Acccording to ATI, they are also in the process of establishing its chain of distribution network all across India. Soon, Philips Accessories will be available all across India on both online and multi brand offline mobile stores.