BenQ India has announced the launch of the ZOWIE EC-CW series which is the new wireless mice range for Esports enthusiasts. This mouse combines advanced technology, ergonomic design, and extensive R&D to offer gamers an unrivaled gaming experience.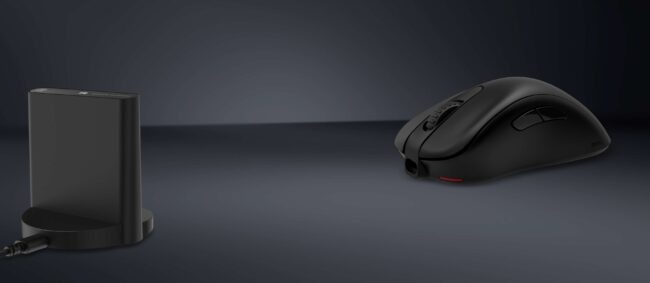 This mouse reduces the fatigue of flexor carpi ulnaris muscle (FCU) when doing fast clicking. If the athlete's usual gameplay requires more vertical movements, EC3-CW with shorter overall length might be the perfect choice.
One of the key features of the ZOWIE EC-CW Wireless Mouse is its asymmetrical ergonomic design. Furthermore, the ZOWIE EC-CW Wireless Mouse offers reduced weight, resulting in a lightweight and nimble device. This reduction in weight enhances the overall maneuverability of the mouse, allowing gamers to swiftly navigate their virtual worlds with utmost precision and accuracy.
The 24-step scroll wheel is another notable feature of the ZOWIE EC-CW Wireless Mouse. This enhanced scroll wheel provides gamers with precise control over their in-game actions, enabling swift weapon switching, and item selection
Equipped with the state-of-the-art 3370 sensor, the ZOWIE EC-CW Wireless Mouse delivers exceptional tracking accuracy and responsiveness. This advanced sensor ensures minimal latency, translating even the most subtle hand movements into precise in-game actions. The sensor's high tracking speed and precision make it the ideal companion for competitive gaming, giving players a significant advantage over their opponents.
The ZOWIE EC-CW Wireless mouse will be available for purchase through major Ecommerce platforms and retailers at a price of Rs. 14,990 from 4th August.