Canon India has introduced two new cameras with innovatory features – the EOS 90D, a DSLR and EOS M6 Mark II, a mirrorless camera – designed for photographers and videographers.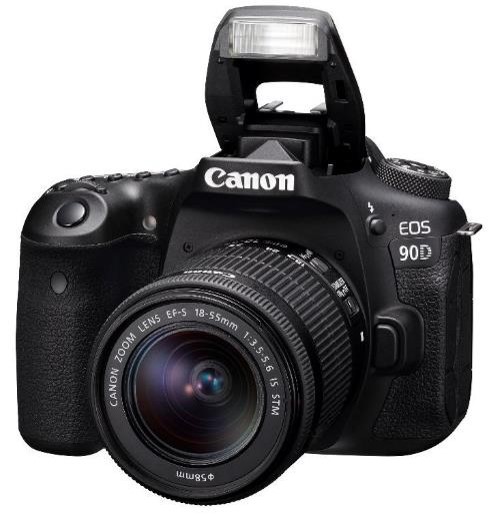 The enhanced ergonomics and operability, advanced viewfinder, high-precision Dual Pixel CMOS auto focus technology and a 32.5-megapixel APS-C sensor are the highlight of the EOS 90D and will be ideal for wedding photographers, to capture striking images and record rich detailed 4K videos with cropped & uncropped options and high frame rate recording capabilites.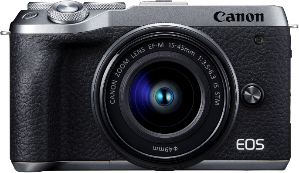 On the other hand, the EOS M6 Mark II is an addition to the EOS M series of compact mirrorless interchangable-lens cameras, ideal for amature photographers. It comes with fast-locking and fast-tracking autofocus to capture unexpected moments. Its compact and lightweight body also comes with a 32.5 Megapixel APS-C CMOS Sensor to ensure vibrant and detailed images that captures a wider perspective.
Both cameras come with Canon's DIGIC 8 processor which ensures fast processing speed, responsiveness. The lightning-fast electronic shutter speed of 1/16000 second in both the camers, is ideal for shooting fast moving subjects. With this shutter speed the aperture can be opened even wider, to create a greater depth of field even in ambient lighting.
The EOS M6 Mark II with kit lens (EF-M15mm-45mm f/3.5-6.3 IS STM lens) will be available at a price of INR 83 995 including of all taxes and the EOS 90D with kit lens (EF-S18mm-135mm IS USM Lens) will be available at a price of INR 1,27,495 including of all taxes.
The brand new EOS 90D and EOS M6 Mark II are versatile cameras for stills and videos, capable of 4K resolution video utilising the full angle view of the lens attached and fast, Full HD up to 120 fps giving enthusiasts greater options for shooting, such as slow motion, cropped or super high resolution.
Product Specifications: EOS 90D
Camera Model
Canon EOS 90D
Image Processor
DIGIC 8
Image Sensor Camera Effective Pixels (total pixels)
APS-C size CMOS Approx. 32.5 megapixels (Approx. 34.4 megapixels)
Exposure Control
Approx. 220,000 dot RGB + IR metering sensor216-zone (18 x 12) full-aperture TTL metering
Viewfinder AF
All cross-type 45-point (27-point f/8 compatible, 9-point cross) Single-point Spot AF, Single-point AF, Zone AF, Large Zone AF, and EOS iTR AF (face detection)
Focal Plane AF
Dual Pixel CMOS AF Image display area max, approx. 88% x vert. approx. 100%
Number of AF positions: max 5,481 positions
Still image normal max ISO speed
ISO 25,600 (ISO 51,200 equivalent)
Movie normal max ISO Speed
ISO 12,800 (ISO expansion 25,600 equivalent)
Continuous Shooting
Max approx. 10 fps (during viewfinder shooting, AF fixed/tracking) Max approx. 11 fps (during Live View shooting, AF fixed) Max approx. 7.0 fps (during Live View shooting, AF tracking)
Max shutter speed
1/8000 sec. (mechanical)
1/16000 sec. (electronic)
LCD monitor
3.0-type, approx. 1.04 million dot Vari-angle
Movie
4K 30p/25p (Cropped or uncropped can be selected)
Size
Approx. 140.7 x 104.8 x 76.8mm
Weight
Approx. 701 g
Network
Wi-Fi / Bluetooth Low Energy Technology
Product Specifications: EOS M60 Mark II
Camera Model
Canon EOS M6 MARK II
Image Processor
DIGIC 8
Image Sensor Camera Effective Pixels (total pixels)
APS-C size CMOS Approx. 32.5 megapixels (Approx. 34.4 megapixels)
Focal Plane AF
Dual Pixel CMOS AF Image display area max, approx. 88% x vert. approx. 100% Number of AF positions: max 5,481 positions
Still image normal max ISO speed
ISO 25,600 (ISO expansion 51,200 equivalent)
Movie normal max ISO Speed
ISO 12,800 (ISO expansion 25,600 equivalent)
Continuous Shooting
Max approx. 14 fps (One-shot AF / Servo AF) RAW burst max approx. 30 fps (One-Shot / Servo AF)
Max shutter speed
1/4000 sec. (mechanical)
1/16000 sec. (electronic)
LCD monitor
3.0-type, approx. 1.04 million dots Tilt type approx.180 degrees up, approx. 45 degrees down touch panel
Viewfinder
External (optional)
Movie
4K 30p (Uncropped)
Size
Approx. 119.6 x 70.0 x 49.2 mm
Weight
Approx. 408g
Network
Wi-Fi / Bluetooth Low Energy Technology
Digital Terminal
USB Type-C (USB 2.0)