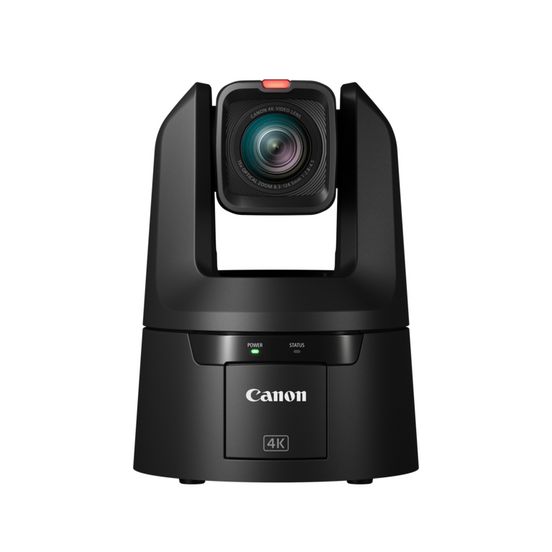 Canon India has launched today indoor 4K remote PTZ camera, CR-N700. The CR-N700 is ideal for professional video production, offering superior image quality and excellent support for broadcasting large scale live events. In addition, it comes with enhanced human recognition features, including Dual Pixel CMOS AF autofocus, eye-detect AF, and head-detect AF. These features well equip the camera to identify and track fast-moving subjects with greater accuracy and clarity.
The CR-N700 supports high-quality video recording in 4K/60P/4: 2 :2/10-bit format and enables HDR recording in either HLG (Hybrid Log-Gamma) or PQ (Perceptual Quantization) formats to fulfil varied production requirements. The CR-N700 also features a 15x zoom lens, 1.0-inch CMOS sensor, and DIGIC DV7image processing engine among other features which enhance image quality.
Salient Features of Remote PTZ Camera CR-N700:
Tracking powered by the Auto Tracking Application:
The application enables the remote camera to automatically track speakers or other specified persons during commercial presentations, lectures and events. With in-camera visual analysis, the system realises superb tracking capability, allowing shooting with excellent freedom of view, including full body, upper body, shoulders-up and other viewpoints, while following the movement of subjects moving at speeds ranging from slow to brisk. In addition to the standard image capture of human figures typically required for broadcasting commercial events and lectures, the remote camera aided by its high-performance pan/tilt mechanism can capture the slow movement of subjects smoothly for quality video production. Furthermore, the application features a wide array of adjustment settings such as Composition, Tracking Sensitivity, and Priority Display Area.
Seamless operations enabled by the Auto Loop Application
It enables the remote camera to automatically repeat subtle pan/tilt/zoom (PTZ) staging movements typically performed by operators during the broadcast of events such as sports competitions, and interviews, as well as in the production of TV commercials and movies. Between patrol and back-and-forth motions within specified locations, operators can adjust parameters such as Position Setting to determine the pause duration at each point, Route Setting to determine movement speed, and other operations including Preview and Start, which can be easily configured on the settings screen. Additionally, operators can adjust the acceleration and deceleration of movements as the motions begin and end via the Fade Mode, enabling the automated camera system to mimic professional camerawork.
Speaking on the launch, Mr. Manabu Yamazaki, President & CEO, Canon India said, "Our commitment to drive innovation and ensure a quality-first approach reflects in the most recent addition to our remote camera line-up. The new high-end 4K PTZ remote camera with auto-tracking and auto-loop features is poised to be the perfect choice for various industries, including broadcasters, rental houses, education, reality shows, and sports. With the CR-N700 launch alongside two new applications, we're pushing the boundaries of video production even further, expanding our user base across multiple segments and solidifying our position as a leader in the industry. We look forward to the response from the consumers and endeavour to continue introducing marvels in line with industry trends."