Contentstack, the leading Digital Experience Platform (DXP) provider, has concluded Techsurf 2023, the brand's annual Pan India college coding hackathon. This was the 4th edition of the prestigious event, a two-month-long coding saga aimed at identifying and celebrating the budding technological talent in India. This year's competition was open to students graduating in 2024 and 2025 from B.Tech/B.E., B.Sc. IT, BCA, and MCA streams. 34,396 students registered for the event from 2,825 colleges across the country.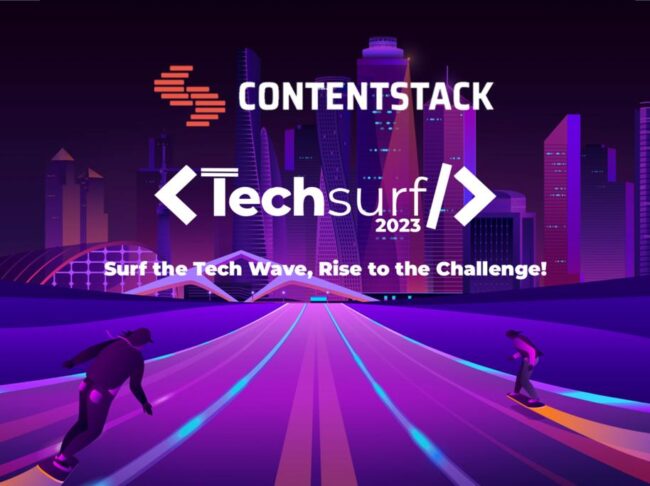 The competition kicked off with the Quiz Round, with 11,019 students displaying their knowledge and expertise. Only 736 candidates reached the second Video Pitch Round, and were able to showcase their innovative ideas and solutions. The judges handpicked 42 exceptional participants to advance to the Prototype Submission round, where they brought their visions to life.
After weeks of extensive competition, Contentstack proudly unveiled the winners during a LinkedIn live event. Aman Gupta from Ganeshi Lal Bajaj Institute Of Technology And Management emerged as the champion, securing ?2 lakh for his exceptional coding skills. Following closely, Ankur Kumar Raj from IIT Kanpur claimed the 1st runner-up position, while Ayush Dubey from KIET Group of Institutions and Aditya Kumar from JIIT secured the 2nd and 3rd runner-up spots, respectively. The runners-up were rewarded with cash prizes: INR 1 lakh for the 1st runner-up and INR 50 thousand each for the 2nd and 3rd runners-up.
Besides the cash prizes, all hackathon winners have the remarkable opportunity to join Contentstack as Associate Application Engineers after successfully clearing the pre-placement interview with the panel. This opportunity will enable them to kickstart their careers at Contentstack, the company that aims to make a dent in the digital experience space with relentless innovation and advanced technology.
Nishant Patel, Contentstack's Chief Technology Officer, expressed immense satisfaction with the competition's extensive reach: "We are thrilled to witness the overwhelming response to this year's Techsurf. It's a testament to the exceptional talent that resides in India."
Vasu Kothamasu, Contentstack's General Manager of India and Global Engineering Leader, added: "This hackathon has not only showcased the technological prowess of these young talents but also instilled a sense of confidence in us about the future of tech in India. The innovation and dedication we witnessed throughout the competition are truly remarkable, and we are excited to see how these young minds will shape the technological landscape of our nation."