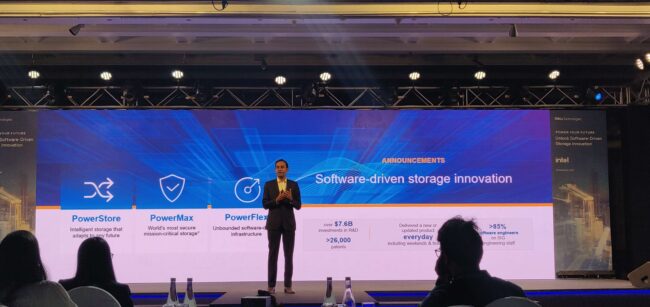 At an event in New Delhi, Dell Technologies launched today software-driven modern storage solutions for increased intelligence, automation, cyber resiliency and multi-cloud flexibility. The three new storage innovations announced today are:
https://lion.app.box.com/s/is0e1dv93fam453r6hmf9p408ed3to9a
Dell PowerStore is the fastest ramping new architecture and is aimed at keeping businesses future-ready at all times. The upgrade will allow low-latency end-to-end NVMe connectivity using existing infrastructure. The advanced Dell PowerStore will deliver up to a 50% mixed workload performance boost and up to 66% greater capacity ensuring higher continuity in businesses. This solution will enable businesses to derive insights from data residing at any cloud environment making breakthroughs possible for organizational growth.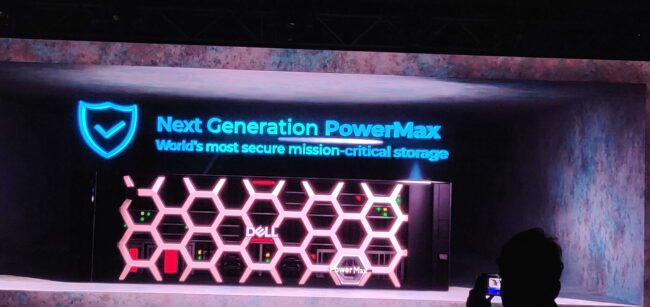 Dell PowerMax continues to be the world's most secure mission-critical storage solution for businesses in a Zero-Trust environment. The new upgrades will introduce cyber resiliency advancements including cyber vaults for traditional and mainframe deployments. Dell PowerMax becomes industry's first end-to-end automated NVMe/TCP deployment solution for businesses. Additionally, CloudIQ ransomware capabilities help detect cyberattacks early to minimize exposure and speed recovery. PowerMax offers up to 65 million secure snapshots to improve cyber recovery and increases efficiency with new 4:1 data reduction guarantee while being a pioneer solution for data compression for mainframe storage. With these advancements, the Dell PowerMax becomes an intelligent and innovative storage infrastructure which gives fully automated AI/ML performance optimisation.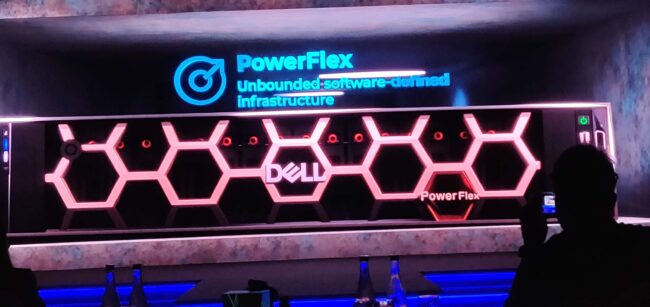 Dell PowerFlex software-defined infrastructure consolidates traditional and modern workloads with new file services that allow for unified block and file capabilities on a single platform. PowerFlex simplifies multi-cloud and DevOps with the broadest file and block support for all major Kubernetes and container orchestration platforms from Amazon, Google, Microsoft, Red Hat, SUSE and VMware.
Dell has made this key announcement following the launch of Dell Unity XT's latest Operating Environment (OE) 5.2 which helps perform online data-in-place controller upgrades when more performance, capacity and system limits are required ensuring their initial investment is protected and simplifies capacity expansion, data recovery, storage capacity utilisation and expands topologies for data recovery.
The introduction of these new storage solutions comes at a time when Dell continues to lead the storage market. According to IDC Worldwide Quarterly Enterprise Storage Systems Tracker Q1 2022, Dell Technologies is the No.1 external storage solutions provider for enterprises in the country with 26.2% market share (in terms of vendor revenue).
Availability
Dell PowerStore and PowerMax are available now and PowerFlex advancements will be available in the third quarter of 2022.
Dell Unity XT OE 5.2 is available for existing customers with valid configurations.