Flybot has launched range of in-ear wireless earphones in India. These are available in 4 variants namely Flybot Sport, Wave, Boom & Jazz at prices of Rs. 1599, 999, 1199 & 1299 respecctively. These are available on Amazon.in.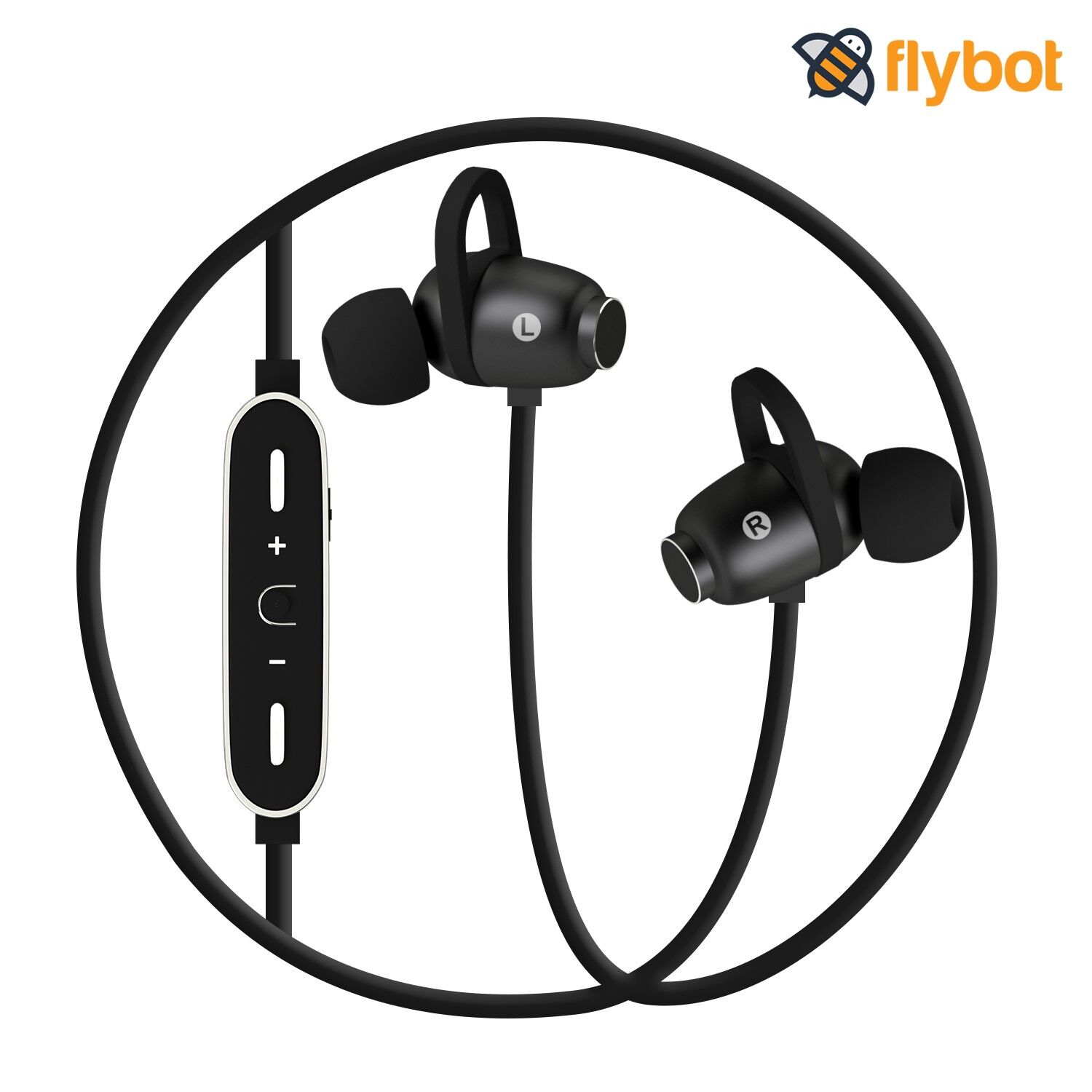 The Sport & Wave are waterproof & water resistant and come with IPX7 and IPX4 rating respectively. Flybot Sport can be used while swimming for up to 30minutes/ 1meter dive as well as Flybot Wave can be used for jogging and other exercises as they come with IPX4 rating. The Sport series offers Bluetooth 4.1 and comes with 100 mAh battery that can provide a playback time of 6 hours and the Wave series offers Bluetooth 5.0 and comes with 70 mAh battery capacity, which gives a playback time of 5 hours.
Flybot Jazz comes with IPX4 rating and is protected from mild water splashes to sweat. The Jazz series comes with 100mAh battery and can provide 6 hours of playtime and offers Bluetooth 5.0+ EDR (Enhanced Data Rate).
Flybot boom also comes with IPX4 rating and Bluetooth 5.0. The Flybot Boom is packed with 70mAh batteries which can provide a playback of 5 hours.
The Flybot wireless earphones are claimed to deliver best-in-class quality for voice and music. It is built to ensure a stable wireless connection and to deliver the best call and command (voice) quality.
Commenting on the launch, Mr. Kartik Agarwal, CEO, Flybot stated "Flybot is all ready to launch its range of waterproof as well as splash-proof wireless earphones in India. We are glad to announce that these wireless earphones provide superior quality audio output in a pocket friendly budget. We intend to establish a stronger connect with the youth and continue fulfilling their requirements in the times to come"