Fujifilm India has launched the smartphone printer instax mini Link in India. This pocket-sized photo printer, prints credit card sized photos straight from phone camera or photo library in just a few seconds.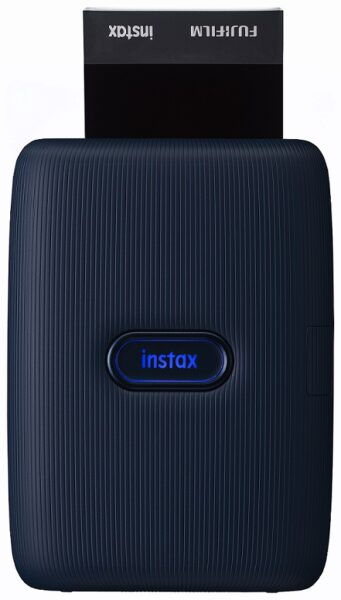 This pringer allows you to transfer pictures from a smartphone to the printer with a dedicated app via Bluetooth connection to produce instax prints. The app allows easy photo adjustments, such as making it larger / smaller, rotating it, applying a filter or adjusting brightness, before printing it out. The printer has fast speed of about 12 seconds per print, supports continuous printing and is capable of printing about 100 pictures per charge.
This print comes with various features such as"Video Print" for printing an exact moment in a video. You can scroll through video frames left to right to choose the best moment for your subject, and print it out. The "Match Test" function examines your compatibility with a friend or someone special. The level of compatibility is shown in percentage. It provides a moment of anticipation while you wait for the test result to appear along with the picture on the film. The app has the "Quick diagnosis" mode to check compatibility of people shown in a randomly-selected picture, and the "Precision diagnosis " mode that involves answering some questions in addition to shooting a photo of two people for whom compatibility is to be checked, in order to obtain a result of greater accuracy. In addition the "Party Print" function allows you to produce single print from multiple pictures sent from smartphones by up to five people, a fun keepsake for friends at gatherings.
The printer's main unit work as a remote control. When taking pictures from the printer's dedicated app on your smartphone, you can use the Link's main unit to remotely control the camera operation. For example, you can zoom in by facing down the side of the power button at the center, zoom up by facing up, and release the shutter by pressing the power button. Taking a photo with a large group of people is easy with the Link, as it can be used as a remote-controller for your smartphone's camera. You can print multiple copies of a picture by holding the Link with the printout end pointing down and press the button at the center.
For printing, Mini-format film "MERMAID TAIL" can be used on all "instax mini" Series of instant cameras that support the "mini" format.
This printer comes in three colors of "Ash White," "Dusky Pink" and "Dark Denim" and will be available on Amazon and Flipkart and leading offline retails stores from next week at an INR of Rs. 9,999.