Haier has introduced two new models of Smart 4K curved LED Televisions with added features. The two new models are – LE55Q6500U and LE55Q9500U.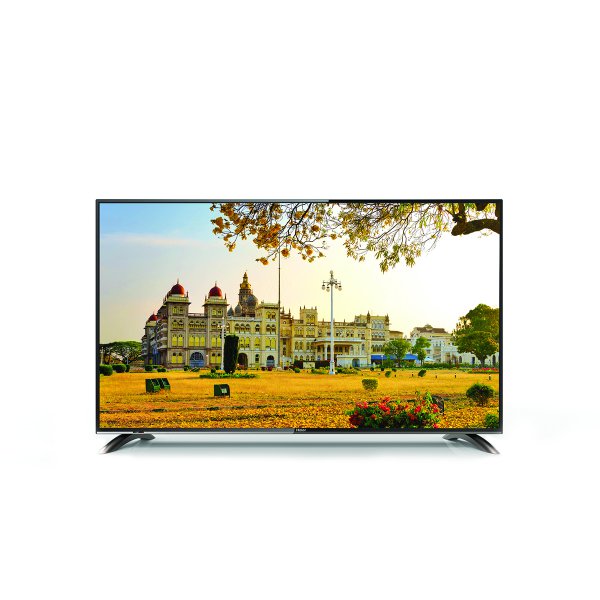 The LE55Q6500U is a curved 4K UHD LED TV with smart features. With a 178/178 viewable Angle the screens of the televisions are curve shaped to help users to enjoy a panoramic vision and a better visual experience. It is equipped with AVL (Auto Volume Leveler), a special feature that allows people to enjoy watching TV programmes without the volume fluctuations when switching between channels or when the programme changes. Further, the LED contains an HDR (High Dynamic Range), DBX Sound Enhancement system and smart share functionality. The smart share feature enables users to enjoy mobile content on the LED TV. The Price of this TV is Rs. 1,09,990.
The LE55Q9500U LED also comes with 4K UHD Resolution and HDMI feature. Further, being 4K Ultra HD televisions the new models come with a resolution of 3840×2160 pixels that shows clearer, smoother pictures with real-life details. It comes with an added feature called MHL (Mobile Hi-Definition Link), which is an interface that allows users to connect Smart phones to an LED TV. Additionally the LE55Q9500U also comes with a Digital Noise Reduction and Simulated Surround Sound offering consumers viewing experiences like never before with the best in class picture quality and sound system. All the models come with HDMI component inputs, 2×10 watt audio output power, USB ports, 3D Digital Comb filters and more. This TV has price tag of Rs. 82,990.