Alongside Honor 20 series of smartphones, Honor has also announced Pad 5 series of tablets in two sizes of of 10.1 inch and 8 inch.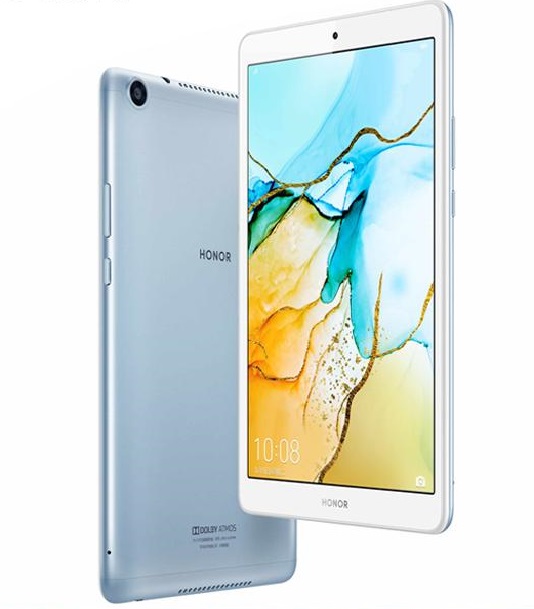 HONOR Pad 5 (8-inch) is powered by Kirin 710 processor and HONOR Pad 5 (10.1-inch) comes with Kirin 659 processor. Both the Pads are packed with a 5100mAh battery.
HONOR Pad 5 (10.1 inch) is powered with Harman/Kardon's acoustic engineering expertise,with dual stereo speakers for stunning audio effects. With its full HD display and the Histen 5.0 technology along with its audio capabilities, this is an ideal device for entertainment.
HONOR Pad (8-inch) is equipped with dual stereo speakers with Dolby Atmos Surround Sound for great audio quality. The Pad also has built in Smart PA which offers realistic acoustics, enhanced bass and better audio quality at full volume without damaging the speakers' overtime. The full HD screen coupled with the advanced audio experience, make this Pad the perfect companion for unlimited entertainment at home or on the go. It also features GPU Turbo 2.0 technology for providing an impeccable gaming experience.
HONOR Pad 5 series has a dedicated content section for kids and is a perfect combination of infotainment and entertainment. HONOR Pad 5 series offers a personalized setting for parents to view the kind of content their kids have access to, while also giving parents the ability to control the duration of the usage. The good eye health feature sends reminders when the eye to screen distance is less than 25 cm, while the posture guidance feature alerts the child to sit in a safe position while viewing the Pad.
HONOR Pad (8-inch) runs Magic UI 2.0 which offers a variety of useful features to handle daily tasks such as unique gesture controls, AI enabled face unlock, and AI shopping. Similarly, the HONOR Pad 5 (10.1 inch) runs EMUI 8.0 which offers features such as dedicated fingerprint access to children's corner, a fast fingerprint scanner and Huawei Share 2.0.
HONOR Pad series has a back-shell metal integration and both HONOR Pad (8-inch) and HONOR Pad (10.1 -inch) are available in Glacial Blue color. HONOR Pad  (8-inch) will be available in 3GB-RAM+32GB-ROM & 4GB-RAM+64GB-ROM at a price of INR 15,499 and 17,499 respectively. HONOR Pad 5 (10.1 inch) will be available in 3GB-RAM+32GB-ROM & 4GB-RAM+64GB-ROM and will be priced at 16,999 and 18,999 respectively. HONOR Pad 5 series will available on Flipkart from July 2019 onwards.