HonorTech annoucned today that they have joined hands with PSAV Global to expand the HONOR smartphones network in India. HonorTech is the first Indian company that is led by Indian leadership in this industry, working together with the existing HONOR partner. This collaboration will allow HonorTech to select its product, partners, manufacturing, services and distribution networks for the Indian market.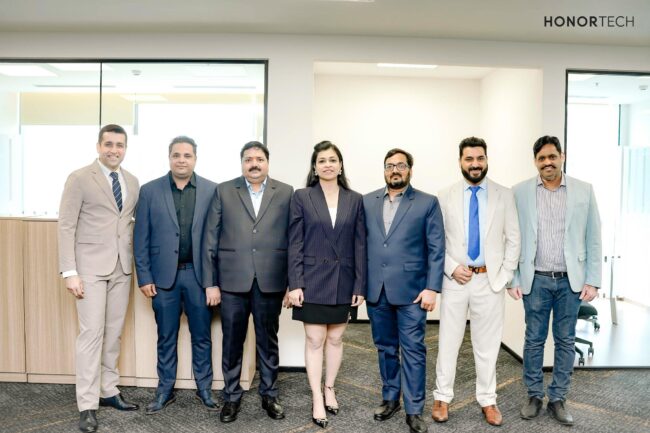 Currently, except smartphones, HONOR tablets, laptops and wearables are being sold in India through PSAV global and with this partneship, HonorTech is going to reintroduce Honor smartphones in the Indian martket.
According to HonorTech, this collaboration is aligned with Make in India module and will strengthen indigenous infrastructure and help HonorTech become a sustainable center of manufacturing that meets global standards. The impact of HonorTech will be three-fold: the creation of job opportunities, greater skill development, and the integration of technology into India's socio-economic fabric.
Commenting on the brand commencement, Mr. Madhav Sheth, CEO, HonorTech, said, "We at HonorTech, are leveraging our experience and expertise to catalyze transformative change, utilizing latent talent, technical knowledge, R&D, and global supply chain. Our transformative endeavor seeks to harness and tap into untapped potential and skilled workforce, aiming to establish India as a global excellence hub. HonorTech is aligned with the Government's vision to make India a manufacturing hub and a driving force for innovation that has gained significant momentum in recent years".
"HonorTech embodies India's needs and is focused on harmoniously blending HONOR's global prowess with local insights. By combining innovation, local empowerment, and self-reliance into HonorTech, we've created a brand that stands as a testament to the potential within every Indian. Through our collaboration, we offer India a global product and a strong brand that has cutting edge technology, and a self-reliant ecosystem.", he further added.
HONOR is a leading global provider of smart devices and offers a range of high-quality smartphones, tablets, laptops and wearables to suit every budget.