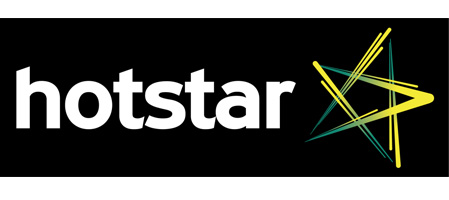 On the eve of new season of IPL, Hotstar, India's leading video-on-demand platform has released its Vivo IPL 2017 commercial, a clarion call to get ready for the most avidly watched cricket tournament of the year. Hotstar, which is the exclusive digital streaming partner for Vivo IPL, has kicked off its campaign with a 60 second film, to be followed by shorter films as the campaign progresses. The campaign has been conceptualised by independent agency Creativeland Asia, as informed by the company in its press statement.
According to Hotstar, this Vivo IPL will attract more viewers on mobile than on TV, across 1 million plus population towns in India.
The film of Vivo IPL is set to a track composed by Sneha Khanwalkar and performed by rapper Naezy. It opens with people from different walks of life in a typical Indian city, getting their game face on. What's different, however, is that as opposed to the years where IPL meant life grinding to a halt, we see fans going about their lives, while effortlessly catching all the unpredictable and hot IPL cricket action.
Commenting on the film, Ajit Mohan, CEO of Hotstar shared, 'With Hotstar, the old narrative of cities turning into ghost towns during IPL is passé. The audience's lives have gotten busier and thanks to IPL on mobile with Hotstar, there is no longer any need to make a trade-off between your passion for cricket and going on with daily life. The action on the field can heat up at any time and Hotstar is your ally for not missing a single hot moment, no matter where you are. Na life rukegi, na game rukega.'