Successful new businesses start with a great idea. It may be a completely revolutionary new product or service. Or it could be taking an existing service or product to a new level or a new client base. While entrepreneurs are typically masters at coming up with ideas, they sometimes fall short when it comes to handling day-to-day operations, especially because the way that business is done keeps changing. A key area where this can happen is with respect to the company's digital presence and the use of digital tools.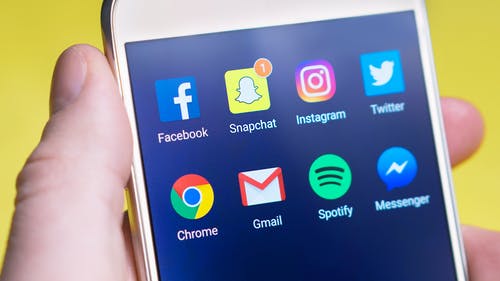 The need to have a digital presence– at least in terms of having a website– is nothing new. Most business owners now realize that they need to engage their customers on social media as well. Even older customers are getting onto Facebook and Instagram in droves. Although it may seem like a headache to deal with for those who don't take part in it themselves, it's more than just a necessary evil. This is even more true when it comes to times when you might have to close your brick and mortar business due to a catastrophe such as COVID-19.
Consider These Digital Tools
These are some of the minimum tools that you should be using or considering adding to your marketing efforts:
Website Presence
Email Campaigns
Facebook
Instagram
LinkedIn
Online Store
Teleconferencing
Focus your Emails
Email is a subject that you often see a lot of discussion about. You need to make your emails more focused and relevant to your clients. Personalization is key, as well as using time-saving apps that keep you from spending hours sending your message, as that can be handled without you needing to be hands-on.
Engage Your Community With all the marketing you do, you want to engage your community, whether it's local or worldwide. The pieces that you promote on social media should include ones that are not just about selling your product or services but are also value-added for your client base. Give your customers a reason to follow your content beyond purchasing what you have to sell.
Add Some Video to Your Game
A great way to engage your community is by adding some video to your marketing game. These videos can be as simple as answers to some of the frequent questions your business gets or they can include more involved pieces that teach your viewers something. Kim Walsh Philips, founder of Powerful Professionals offers a number of tips to get you thinking about how you can do this for your audience.
Include Online Shopping
If you are a service-oriented business, this one can be tricky. If you have some products that you sell as accompaniments to your principal business offering, it may be worth creating a small virtual shop on your website. Not only is this a way to keep people visiting your site, reminding them of your services, it's also a way to make some extra income. At times when you can't open for one reason or another, selling products online may help to keep your business afloat.
Coordinate Social Media
There are many outlets for social media posting, including Facebook, Instagram, and LinkedIn. To get the most out of your digital presence, you want all of these elements to match so that you are presenting a cohesive sense of your business. Companies such as Endurance International, founded by Entrepreneur Magazine guest writer Hari Ravichandran, offer services particularly geared toward the needs of small businesses.
Try Teleconferencing
As more and more businesses find they need to have their staff working remotely, teleconferencing and video calls are becoming increasingly important. Although it may not be your first choice for connecting with your employees, new challenges can make it necessary. Fortunately, there are a number of companies that offer the ability to video conference with one or more people, as well as guidelines from business experts who have been blazing this trail already and can give you advice.
Make Video Calls With Clients
In addition to using teleconferencing platforms to talk to your staff, they can also be used to communicate with your customers. This helps to keep a more personal connection when you can't meet in person. An important consideration to note is, if you offer medical services that must be HIPAA compliant, you will need to be sure that the software you use is also compliant, and that your malpractice insurance covers you for telemedicine.
Change can be difficult, especially when the timeline is forced on you. But it also can present new opportunities. There are always shifts in business that require thinking outside the box and coming up with new ideas and ways of doing things. Fortunately, this is where entrepreneurs shine. Instead of focusing on the short term in coming up with solutions, look toward building something that will help you maintain the status quo now and prosper in the future as well.