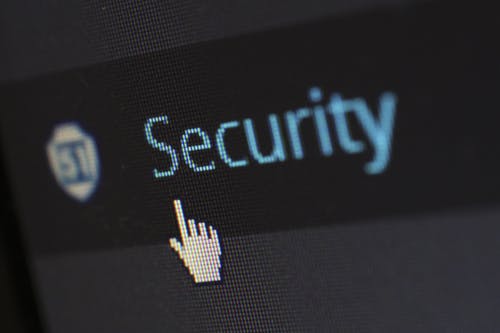 Keeping your business safe online is critical, whether you are an established business or a startup. Online security is not just about protecting your organization; it's about protecting your customers too. The benefit is that if you take your business's online security seriously, your customers will have trust that you look after them; it's a win-win situation.
Know where the risk lies
Your business is not just at risk via its website. There is potential security risk through any medium that your employees use to conduct business. This includes laptops, smartphones, and desktops. If you have employees who use public Wi-Fi networks out of the workplace, it is wise to encrypt all files and documents they access so they can still work safely.
Create a list of where there is the potential of a security risk. Prioritize the list by the severity and develop processes to minimize the probability of attack.
Passwords
Any company or customer sensitive data should be password protected. Your business needs to have a strict password policy that details how often passwords need to be updated and the complexity that is required. If you look at banking technology, they are introducing KYC in banking for better protection; these extra measures will likely make their way to other industries too to better prevent fraudulent activity.
If an employee leaves your organization, always edit passwords, and adjust permissions.
Are your security settings updated?
If you predominantly use a cloud-based system, you have the benefit of up to date security, but you still need to check that your hardware has made any required updates. Never assume that you are covered, always check.
Again, if you use a cloud-based system, your work and data will be backed up automatically; however, if you don't, you need to ensure that you have processes and procedures to protect your business data.
Training
What good are your security policies and procedures if your employees are unsure of them? It's best practice to regularly communicate to staff the critical points of the guidelines and advice. Training is not a one-off event; instead, it is an ongoing concern for your business.
Comply with the law
There are a host of laws that, as a webmaster, you must comply with. Depending on where your customers are and where you are based, you will have different legal hoops to jump through. Click here to read an overview of starting an online business in India and note the references to the laws.
Other laws that may apply to you include GDPR if your business stores information about any European citizens. Always seek the advice of a legal professional to protect your online business – ignorance is no defense!
Keeping your business safe online is a necessity in the digital age that we live in. Cybersecurity is not something that you think about just once and is comfortable. You have done all that there is to do. You need to be continuously proactive in securing your data and systems and realize the threats are ongoing. Good luck.