Fujifilm India today launched Instax Mini 11 camera packed with features such as Automatic Exposure and Selfie Mode. In addition, the company also announced two new stylish mini-format instax films i.e. "BLUE MARBLE" and square-format instax film "WHITE MARBLE" both featuring marble patterns on the frames.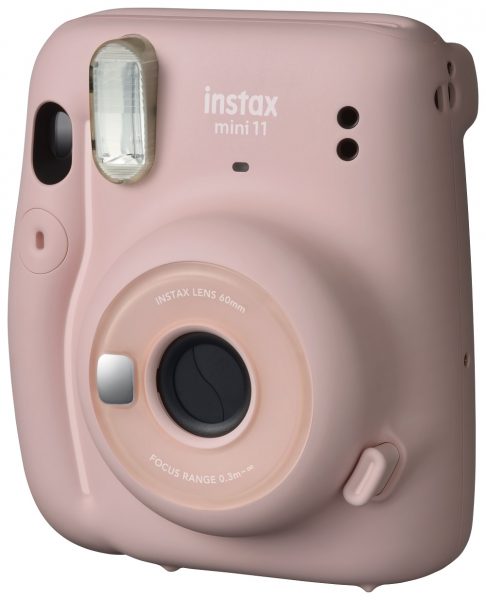 The mini 11 sports a rounded body design that fits perfectly in user's hands. To make it fashionable, a different material around the lens from the rest of the camera body has been used. The brand logo "instax" IS engraved on the rear panel. The Fujifilm Instax Mini 11 will be available in five pale tone colors i.e. Blush Pink, Sky Blue, Charcoal Gray, Ice White and Lilac Purple from April 2020 in India.
The new mini 11 is the first entry model to feature the "Automatic Exposure" function, in which the camera automatically senses the level of ambient light when the shutter button is pressed, and optimizes the shutter speed and flash output according to the condition. It allows users to take photos optimally exposed to the main subject and the background in a variety of situations including a bright sunny day outdoors and a dark indoor condition at a restaurant or a party venue, producing high-quality photo prints on the spot.
The camera also comes with another interesting feature i.e. the Selfie Mode, which is ideal for selfies and close-ups. The Selfie Mode can be activated by simply pulling out the front end of the lens after powering the camera on. The camera also comes with two replaceable and stylish shutter button accessories; a fun and easy way to change the button's look and to personalize the camera.