Leading water purifiers and appliances brand, Kent RO Systems have annoucned the launch of Platin Series of Kuhl Stylish and Sleek Fan. The fan features a minimalist aesthetic that complements a wide range of decor styles and colors.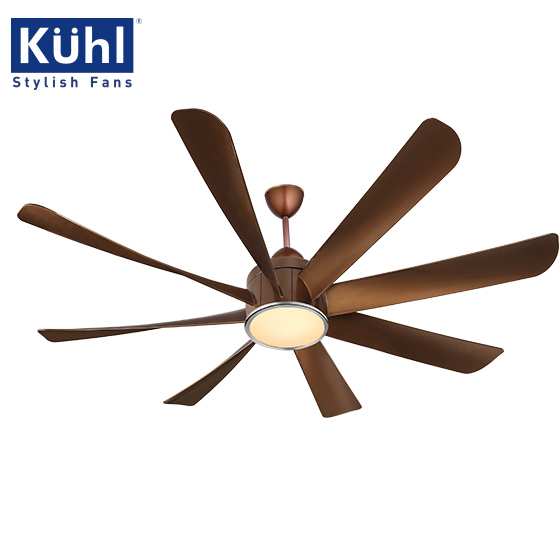 The Kuhl Stylish Fan also features three different speed settings, allowing users to easily adjust the airflow to suit their comfort level. The fan also has an oscillating feature, which distributes the cool air throughout the room. The fan consumes very little electricity, and its quiet operation won't disturb your work or sleep.
Salient features of the Kuhl Platin series:
Energy-Efficient: The fan operates on less power than traditional fans, which helps reduce energy consumption and costs.
Silent Operation: The BLDC motor operates quietly, making the fan ideal for use in bedrooms, living rooms, or other areas where peace and quiet are important.
Remote Control: The fan comes with a remote control, allowing you to adjust the fan speed, turn the fan on or off, and set a timer, all from the comfort of your couch or bed.
LED Lights: Some models of Kent's BLDC fan come with LED lights that provide a warm, ambient glow and can be controlled using the remote control.
High-Quality Design: The fan is made from high-quality materials, ensuring that it is both durable and attractive.
Long Life: The brushless DC motor used in the fan is designed to last much longer than traditional brushed motors, which can save you money in the long run.
Another highlight of the Kühl Stylish Fans PLATIN SERIES is that it effectively circulates warm air to the lower half of the room in reverse mode, keeping you warm during the winter.
The Platin Series uses only 38 watts of power to save up to 65% on electricity. Platin D4 and D8 are two models in the series that complement many types of décor with ease and elegance. Kuhl BLDC fans use a third of the energy of conventional induction fans, which are powered by induction motor technology. A Kuhl BLDC fan uses only 28 watts of power at full speed compared to an average induction fan's 80 watts. This indicates that Kühl BLDC fans can save up to 65% of their energy consumption.
The Kuhl Stylish Fans are available online and offline both through the Kent's dedicated sales Channels
The Platin series is priced at INR 23299, 19849, 20399 and 18949, respectively.