LG Electronics has launched today ultraportable laptops called "Gram" in India. LG Gram laptops come in sizes of 17-inch, 15.6 inch and 14-inch. LG gram 17-inch variant is recognised as the world's lightest laptop that offers true portability by Guinness World Records in February 2019 as stated by LG.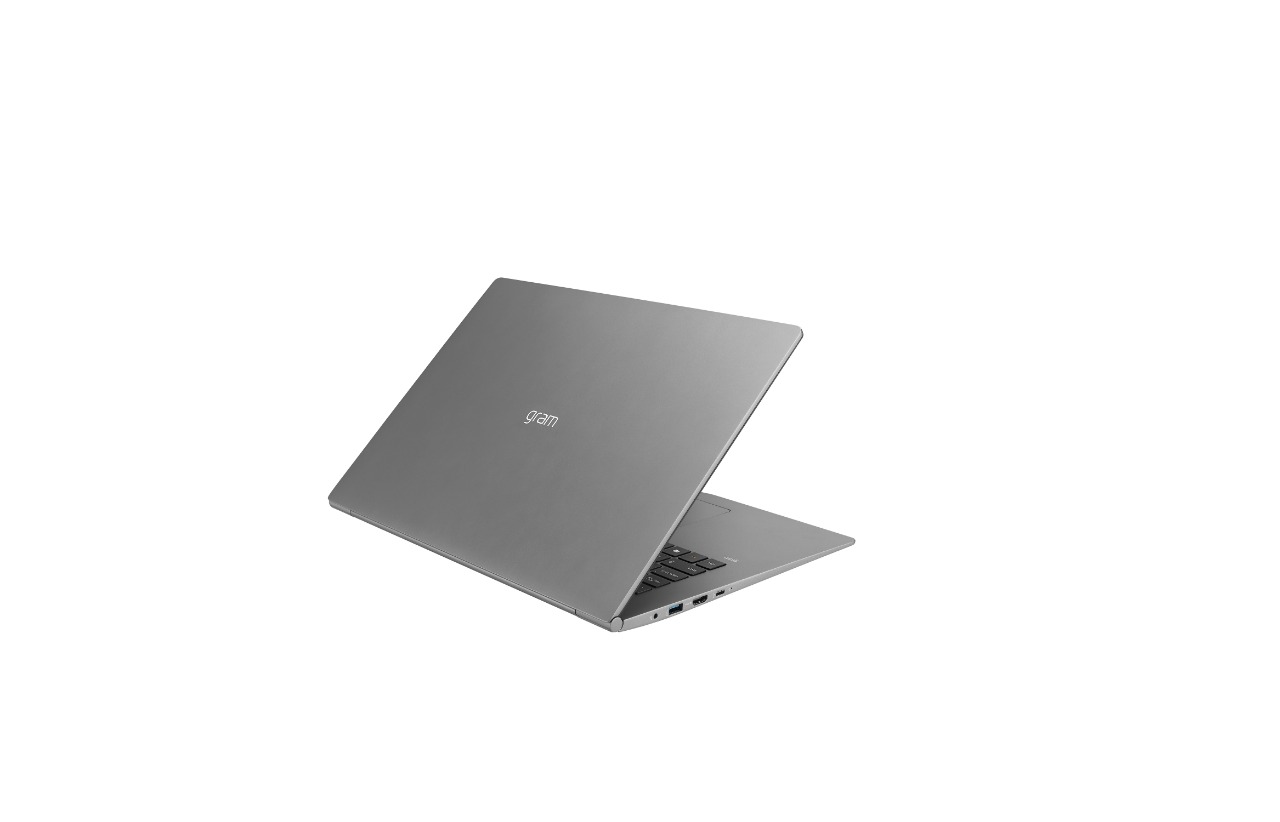 LG gram 17 has 17-inch high-resolution display within a 15.6-inch class body. It is equipped with a Wide Quad Extended Graphics Array (WQXGA) display that has twice the pixels (2560 x 1600) of a standard Full HD screen, resulting in highly detailed images with incredibly precise color reproduction. The display's 16:10 ratio offers more screen real estate than the usual 16:9 format, making it ideal for image- and video-editing, viewing multiple documents and a variety of other applications. The LG gram 17 weighs mere one kg and is believed to be the lightest 17-inch laptop in the marke. It also features a highly efficient 72W battery that allows up to 19.5 hours of operation on a single charge.
Slim and stylish, it also complies with the U.S. military MIL-STD-810G durability criteria, covering seven resilience factors including shock, dust and extreme temperatures.
It is powered by the newest 8th Generation Intel Core i7 processor and has 8GB of DDR4 memory and a 512 GB solid-state drive (SSD). It has feature of Thunderbolt ( for select markets) which enable users to charge devices, transfer files and display content via a single port with transfer speeds of up to 40 GBs per second, eight times faster than a conventional USB 3.0 connection. This laptop has Precision Glass Touchpad which ensures responsive control and offers four-point touch recognition. A backlit keyboard with two brightness settings makes it possible to use the laptop in dim conditions also. It also has fingerprint reader for security and also provide surround sound effect with 11 channels through headphones.
LG gram 15 is having display of 15.6 inch weighs only 1099 gms. It offers a battery back-up of 21.5 hours and comes equipped with the newest 8th Generation Intel Core i5 processor, 8GB of DDR4 memory, 256 GB solid-state drive (SSD).
LG gram 14 has display of 14 inch and weighs 995. It has a battery back-up of 21.5 hours and is powered by 8th Generation Intel Core i5 processor, 8GB of DDR4 memory, 256 GB solid-state drive (SSD).
The LG 14 Z990-V is priced INR 95,000; 15 Z990-V is priced INR 98,000 and  17 Z990-V – has price tag of INR 1,26,000. These laptops will be available for sales online at Amazon from next week.