LG Electronics has introduced GreenCycle campaign to spread awareness for responsible disposal of e-waste. Under this campaign, LG is offering attractive incentives to motivate consumers to return their end-of-life products for recycling. The campaign objective is to ensure that the consumer durable products are discarded in the most responsible way as stated by the company in its press statement.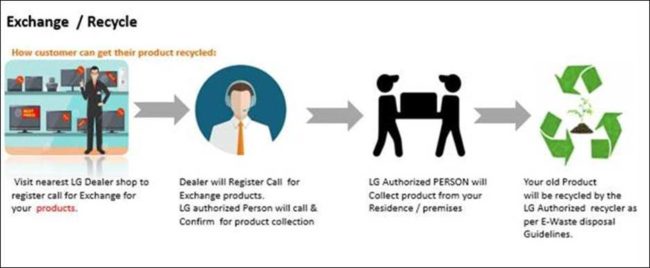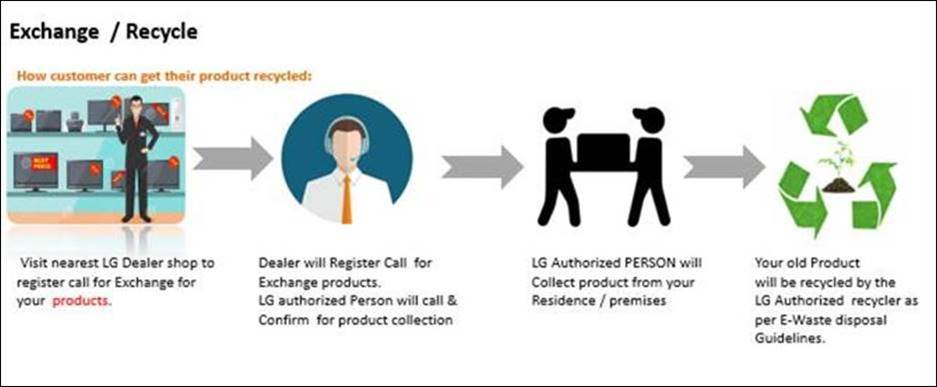 As a part of this 'Exchange and Take back' program, consumers can exchange their old products including Air Conditioners, Televisions, Washing Machine and Refrigerators of any brand in return of a lucrative value of their product in the form of complimentary gift vouchers. Customers buying new LG products in return of the old one, gets an assured cashback of upto INR 6000 on Paytm, whereas customers who want to return their products but don't want to purchase new products can also avail an assured cashback of upto INR 4000, adds the statement of the company.
Procedure for Exchange:
Customers must visit the nearest dealer shop and register their old product for exchange. In case of take-back, customers can call LG call center and register their old product for pick-up. In both cases, LG representative will collect the unit from customer's house within 7 days. The collected unit will then be channelized to an approved recycler.
As of now, LG Electronics has collected approx. 7000 old units of all brands. Initially, this campaign was started in 159 cities which has now been expanded to 306 cities across all states of India.
This year, LG has completed its 22-year long journey in the country. Apart from delivering quality products to its consumers, the company has been making conscious efforts at protecting the environment and saving the resources for future generations with this initiative.