In MWC 2018, MediaTek today unveiled the MediaTek Helio P60 system-on-chip (SoC), the first SoC platform featuring a multi-core AI processing unit (mobile APU) and MediaTek's NeuroPilot AI technology. According to MediaTek, its Arm Cortex A73 and A53 processor mix delivers up to a 70 percent CPU performance boost over the Helio P23 and Helio P30 and with its new 12nm FinFET technology, it extends device battery life.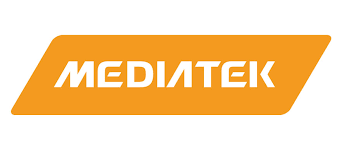 The MediaTek Helio P60 features four Arm A73 2.0 GHz processors and four Arm A53 2.0 GHz processors in an octa-core big LITTLE configuration. MediaTek Helio P60 is up to 12 percent more efficient overall and up to 25 percent more power efficient in highly demanding games.
MediaTek Helio P60 brings MeidaTek's NeuroPilot AI technology to the heart of your smartphone. Its AI-compute architecture works seamlessly across CPU, GPU and Mobile APU within the SoC to maximize performance and energy efficiency.
The MediaTek's NeuroPilot SDK in P60 is compatible with Google Android Neural Networks API (Android NNAPI), and also supports common AI frameworks, including TensorFlow, TF Lite, Caffe, and Caffe2. That makes it easy for developers to quickly bring-to-market innovative AI applications.
Compared to the previous Helio P series, MediaTek Helio P60's three image signal processors (ISPs) increase power efficiency by using 18 percent less power for dual-cameras set-ups. By combining the Helio P60's incredible camera technology with its powerful Mobile APU, users can enjoy AI-infused experiences in apps with real-time beautification, novel, real-time overlays, AR/MR acceleration, enhancements to photography, real-time video previews and more.
It also packs a 4G LTE WorldMode modem, dual 4G VoLTE and TAS 2.0 smart antenna technology to provide consumers with seamless global connectivity.
Smartphones powered by the MediaTek Helio P60 chipset will be available globally starting in early Q2 2018.