Jio and MediaTek have announced Gaming Masters 2.0 esports event with one of the most popular game titles, BATTLEGROUNDS MOBILE INDIA (BGMI). After a successful run in the first season with Free Fire earlier this year, which attracted over 14,000 team registrations, the second season of Gaming Masters is set to commence on 23rd November 2021. Gaming Masters will feature Krafton's hit battle royale game title, BATTLEGROUNDS MOBILE INDIA, which will be made available to both Jio and non-Jio users via the JioGames platform.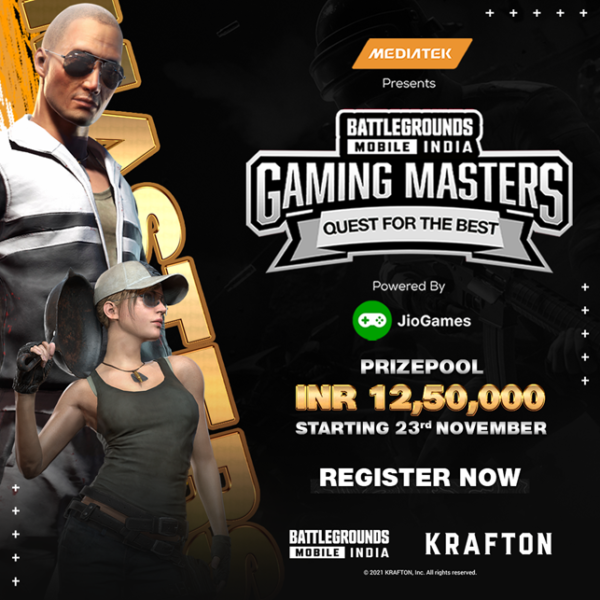 The tournament will test the gamers' skills, teamwork, and endurance in a virtual gaming arena and their is prize pool of Rs. 12,50,000. There is a 'Play & Win Daily' series where gamers can participate every day, get rewarded, and also stand a chance to compete with professional teams for the ultimate championship.
Registration for this tournament has started which will go on from 23rd November to 10th January 2022. There is no participation fee and interested gamers can register at  https://play.jiogames.com
MediaTek has been at the forefront of online gaming in India, enabling an incredible gaming experience for Indian smartphone consumers with its MediaTek Dimensity 5G series and MediaTek Helio G series chipsets, which are equipped with advanced MediaTek HyperEngine Gaming Technology.