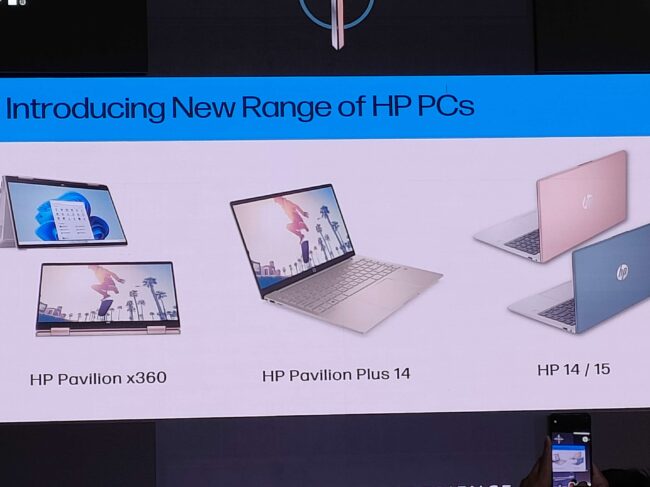 At an event in New Delhi, HP today launched its latest Pavilion Plus notebooks in India. The new HP Pavilion Plus laptops are equipped with 13th Gen Intel Core processors. HP also introduced its HP 14 and HP 15 laptops with improved -performance, design and security features. Both the Pavilion and HP 14 &15 series are HP's most popular and highest selling consumer notebooks in India.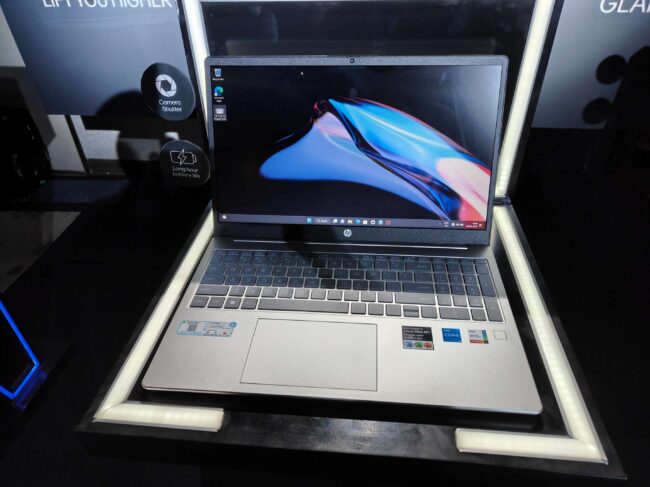 The HP Pavilion Plus 14 is built for the hybrid lifestyle with x360 hinge and multi-touch for improved mobile productivity and entertainment-on-the-go. It also comes with multiple port options such as full-function USB-C ports, with USB-C power adapter support, HDMI and headphone jack for the consumers to seamlessly integrate their tech ecosystem. The HP Pavilion x360 14-inch laptop is equipped with a manual camera shutter door to provide enhanced privacy and security. The Pavilion Plus 14 weighs just 1.39 kgs and is built in a clean, modern design. The Pavilion range of laptops are available in three colours including Natural Silver, Rose Gold, Warm Gold and Spruce Blue.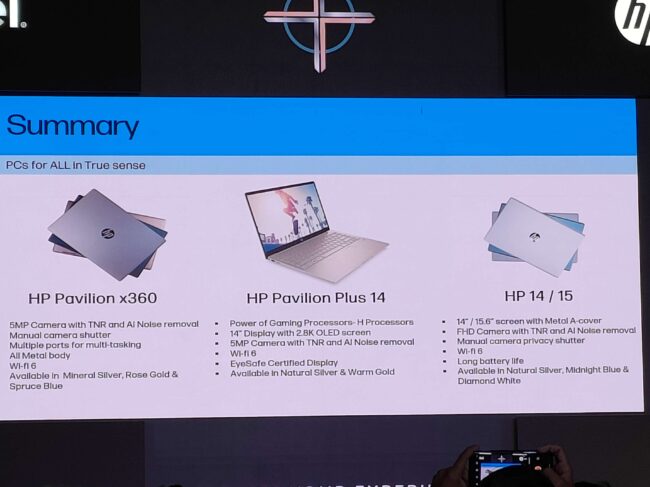 HP also launched its all-new HP 14 and HP 15 laptops which are compact, and easy to carry. The laptops are durable with seamless metal design on cover chassis. The optional finger-print reader provides a faster and secure way to log-in.
In line with HP's sustainability commitment, all the newly launched devices – HP Pavilion Plus, HP Pavilion X360 HP 14 and 15 are built with ocean bound plastic and post-consumer recycled plastic.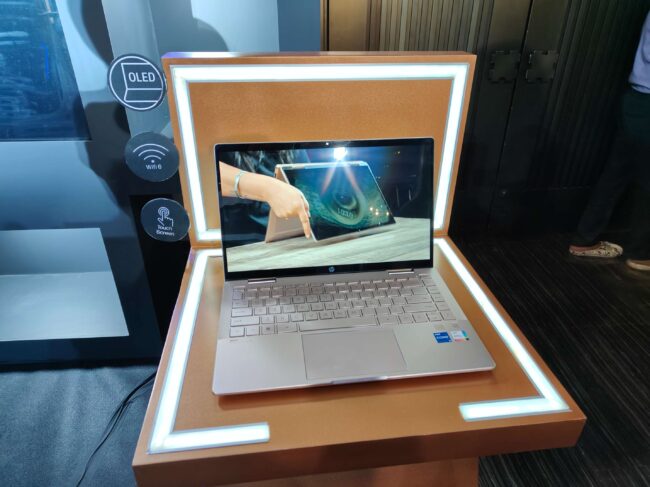 HP Pavilion Plus 14 and Pavilion X360
· EyeSafe certified & OLED display for clearer visuals with 400 NITs brightness
· Multi-touch for improved mobile productivity
·       13th Gen Intel Core processors and DDR5 for strong productivity from anywhere
· High resolution HP True Vision 5MP Camera with Temporal Noise Reduction and AI noise reduction
· Manual camera shutter for privacy
· Multiple port options to enable hassle-free multi-tasking
HP 14 and HP 15
·       HP 14 weighs 1.4kg and HP 15 weighs 1.6 kg
· Manual shutter door for privacy
· Wi-Fi 6 for faster connectivity
· FHD camera with Temporal Noise Reduction and AI Noise Removal for better video and sound quality
Pricing and Availability
·       The HP 14 is available at a starting price of INR 39,999
·       The HP Pavilion X360 is available at a starting price of INR 57,999
·       The HP Pavilion Plus 14 is available at a starting price of INR 81,999