Gurgaon based Playgo has announced today launch of two audio devices- PLAYGO T44 & PLAYGO N82. PLAYGO T44 Wireless Earphone has half in-ear design which suits most people with varied ear canal sizes. This product uses proprietary EBEL (Enhanced Bass and Extra Loud) drivers to deliver a soothing and crisp audio experience as claimed by the company.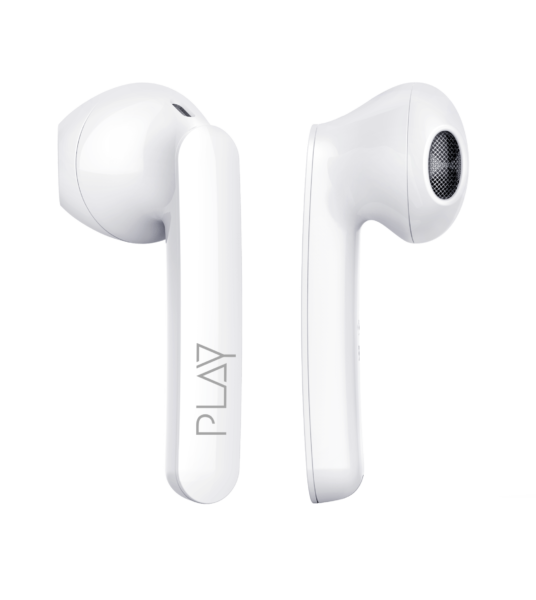 Key Features of PLAYGO T44:
PLAY T44 are one of the lightest earpods weighing just 3.5 gm/Pod for an all-day comfort wear
10mm EBEL drivers for delivering loud audio
Battery backup of 20+ hours (with the charging case), every full charge of the Pods lasting for 4 hours+ of PLAYtime
Capacitive touch-controls on each Pod to navigate between music track and audio calls
Bluetooth 5.0 compatibilty
MCSync technology, which is more stable, supports high-resolution audio stream, has low latency and has a more balanced power consumption in both ears
Auto-connect feature for the Pods to bond to the mobile device immediately upon opening the charging case
New generation echo cancellation and noise reduction schemes which improve audio quality of the voice calls through the Pods
Crystal clear audio communication and advanced music quality even in most of the noisy environment conditions
IPX4 protection making them sweatproof
Pocketable, horizontally-designed charging case which allows it to slip into the pant pockets very easily. The horizontal design also allows for easy plucking/restacking of the pods from/to the charging case
Charging case comes with a Type-C power-up port and can charge from zero to full charge in less than 2 hours
PLAYGO N82 has a premium ANC neckband form factor and boasts of Active Noise Cancelling (ANC) technology. PLAYGO N82 boasts of strong 13mm EBEL (Enhanced Bass and Extra Loud) drivers on the neckband earphones which promise an unheard-of PLAYtime of 18 hours (on ANC active mode). PLAYGO N82 weighs only 40 grams and has a premium look and feel with a shining TPU and skin-friendly neckband that sits perfectly around the neck. The call and music controls rest in the control panel around the neck to be easily reachable.
PLAYGO T44 comes in White as well as Black colour and will be available for INR 2999 from 14th July 2020 from PLAY e-store (https://theworldofplay.com/) & Amazon.in and also through the PLAY offline stores across India. PLAYGO N82 will be available from the second week of August'2020 and the price will be revealed close to the availability.