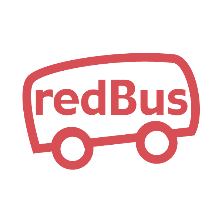 Since movement within states haS been allowed by Government of India, RedBus, India's leading online bus ticketing platform, has resumed services with 30+ private bus operators on its platform in Delhi. The services have been started on all the major routes connecting cities such as Lucknow, Kanpur, Jaipur, Amritsar, Ludhiana and Gorakhpur.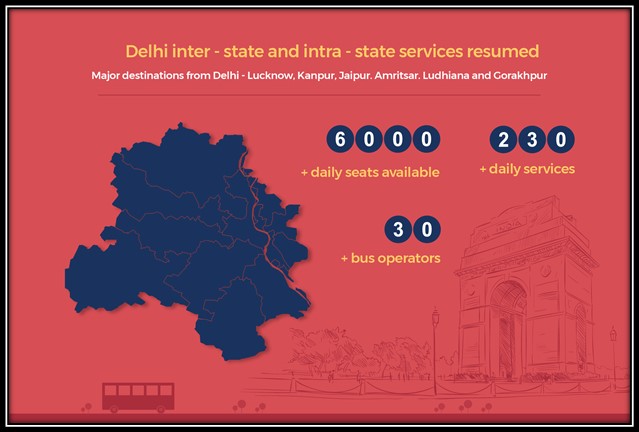 According to Redbus, about 230+ private buses will now ply on these routes with a daily capacity of 6000+ seats, expecting a high demand for travel to big cities as thousands of people hope to return to work at the earliest.
To keep the travellers informed, RedBus introduced the concept of pre-registration on its platform in May. This helps users to keep track of the opening up of their desired bus routes by giving some basic information such as phone number and email id along with the route. The users are then subsequently notified when the buses become available on redBus on their desired routes. As of 25th June, around 7.45 lakh customers across India had already availed the pre-registration feature.
redBus has also launched, 'Safety+', a unique certification for bus operators who meet the highest standards of safety and sanitisation. The redBus ticketing platform indicates operators with this certification with a Safety+ tag next to the bus listing, enabling users to opt for such operators or buses.
The buses listed under 'Safety+' will ensure the following:
· A 3-step deep cleaning of buses before and after every trip
· Access to hand sanitizers in all buses
· Mandatory masks for drivers and their helpers
· Thermal scanning of all drivers and their helpers before every trip
· Thermal scanning of all the passengers
· Ensuring that all passengers carry personal safety masks for every trip
· No linens and blankets to be provided as a precaution
· Full traceability of all the customers guaranteed by making phone numbers mandatory for all booking channels.
· 100 % compliance with all government issued guidelines, related to intercity Bus Travel
RedBus has also listed out a set of passenger guidelines, encouraging passengers to travel responsibly for a safe and hassle-free journey, some of which are listed below.
· Do not travel if you're currently unwell
· It is mandatory for the passengers to wear masks
· Passengers without masks as well as symptomatic passengers with fever, cough and breathlessness will be denied boarding
· Passengers must use tissues while sneezing or coughing
· If a passenger runs out of tissue, they must sneeze into their upper sleeves, not their hands
· Carry your own hand sanitizer
· Carry your own linens. Pillows, bed sheets and blankets will not be provided by the bus operator
· It is recommended that you install and use Aarogya Setu app