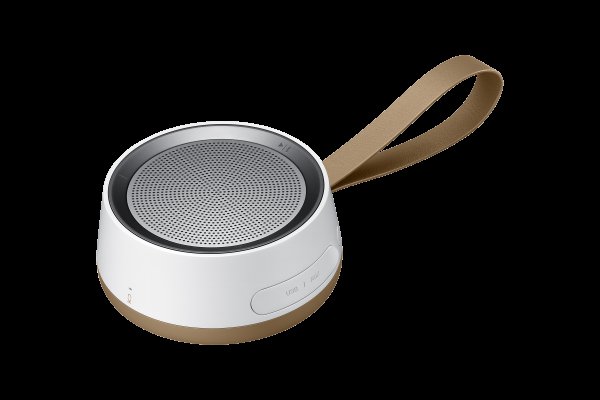 Samsung has launched its global range of stylish portable speakers in India and also expanded its headset portfolio, with the introduction of the Level Active and the Rectangle Headset. These audio products are stylish and capable of rendering punchy performance. Details of the products introduced by Samsung are listed below:
Samsung Level Box Slim
It presents a powerful combo of audio speaker and power bank as double utility for smartphone users. It features a compact design, fitting in comfortably in one's palm or back pocket, making it equally suitable for indoors and outside use. The handy stand integrated into the speaker's back allows users to prop it up wherever they want. It is while IPX7 water resistant and can withstand shower splashes and sudden drizzle.
It is equipped with 8W Bluetooth speaker for delivering balanced audio in and outdoors, while its microphone allows users to field voice and conference calls without reaching for their smartphone. The microphone's integrated noise-reduction and echo-cancellation technologies facilitate crisp and clear communication anywhere.
It comes with 2600mAh battery that provides up to 30 hours of music playback and also functions as a portable charger for smartphone or tablet. On this, one can check status of their speaker's battery, and easily adjust its volume settings, via the Samsung Level app.
Samsung Wireless Speaker Bottle design
It has 360-degree surround sound which is capable of immersing listeners in rich audio while the mood lighting illuminates the entire listening experience.
Wireless charging and a motion-sensitive UX of the Bottle make controlling and powering it a breeze. When holding the speaker, for example, a water-pouring motion adjusts the built-in 16M-color LED lighting unit's brightness, while a simple shake changes its colour. Its design is completely customizable via the accompanying Lux Manager App, which allows users to find the perfect hue to accentuate both the moment and their mood.
Samsung Wireless Speaker Scoop design
Its design is compact and stylish and can be carried easily and is equipped with a practical strap. It is splash resistanct and is suitable for streaming music both in and outdoors.
Intuitive controls allow users to effortlessly find their favourite tunes, while the built-in microphone with noise-reduction and echo-cancellation technologies help users to field calls without reaching for their phone.
Samsung Level Active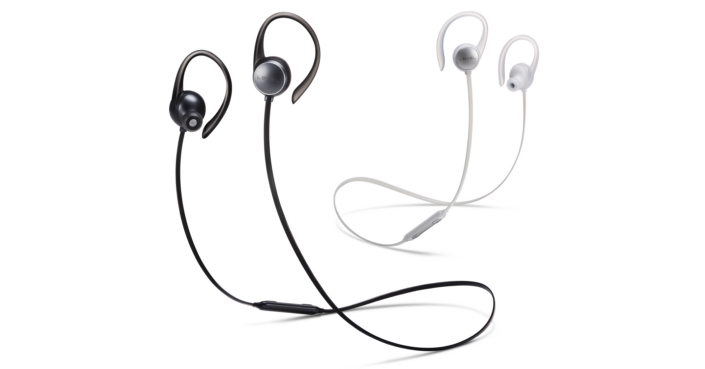 It is a Bluetooth-enabled headset with soft silicon earhooks as well as comfortable wingtips and in-ear earbuds, making it comfortable for people on the move. It is also splash resistant. With Active key function, users can control their Level Active headphones to monitor their workout. Users can connect to S Health using Active key and record workout information for walking, running, cycling or hiking.
Samsung In-ear Headphones Rectangle design
It has a sturdy, fabric-and-metal construction highlighted by a tangle-free flat fabric cable and DLM (double-layered motion) structured speakers for top-notch sound.
These speakers are available at following prices:
Samsung Level Box Slim – Rs. 6,699
Samsung Wireless Speaker Bottle – Rs. 4,999
Samsung Wireless Speaker Scoop – Rs. 2,799
Samsung Level Active – Rs. 4,999
Samsung In-ear Headphones Rectangle – Rs. 1,899