Electric bikes are getting accepted in India becuase of environmental issues. India is becoming a hub for e-bike manufacturing companies, with localized green technologies to show their performance on Indian roads. With a speed of just 20-40 kilometers per hour, electric bikes in India are exempted from road tax and other regulations, and require no license to operate. These vehicles are pocket friendly as well and can be handled with ease by any age group.
Below are the Top 4 Electric Bikes available in India: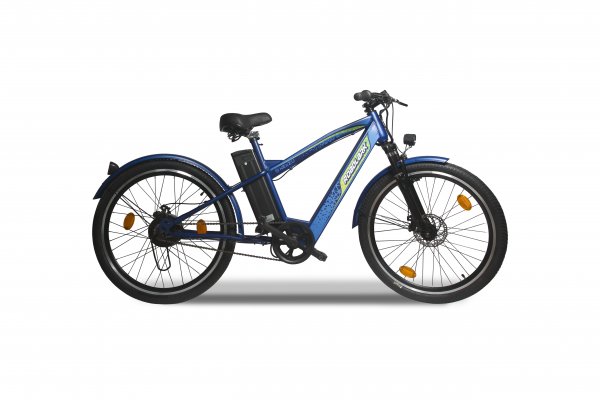 Nexzu Mobility Roadlark Bicycle – Roadlark With 5.2Ah + 8.8 Ah lithium-ion double batteries fitted in-frame and at the rear, the Roadlark offers speed of 25km/hr. In its pedelec mode, the e-cycle delivers a mileage of 65 km per charge whereas in throttle mode the mileage is 55km per charge. It comes with a disc brake and 10 reflectors for superlative safety while riding. The Roadlark is available in a vibrant blue shade.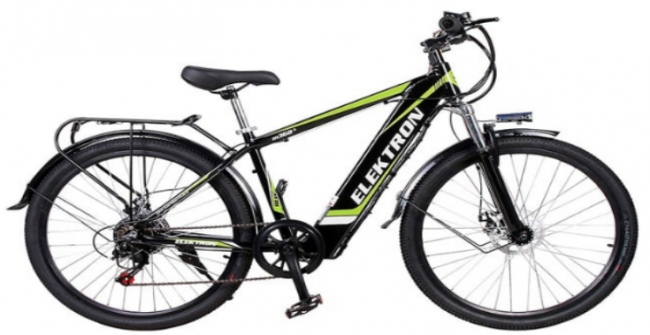 Elektron Hybrid Bicycle – The Electron HB looks almost like a regular MTB but packs a lot more punch. For braking, the Elektron HB comes two disc brakes, which are quite uncommon in this electric cycle price range in India. To provide you with optimum riding experience, Elektron has also added a hardtail suspension system and two wide tires. It has 11.6AH (374WH) battery and Weighs around 21.5 kg.
BattRE Electric Cycle – Battre Electric Cycle, which is both manufactured and distributed by Battre. For providing a smooth riding experience, this cycle uses a 250W motor and 21-speed gearbox. Both of these parts of e-bike are quite efficient and, along with the battery, can help it to achieve a mileage of 80km/charge. It has high capacity 36V lithium-ion battery.
COPPERNICUS T3 E-Bike – Coppernicus T3, too, features a sturdy aluminum frame. This frame provides the much-required tensile strength to the cycle, which helps it to withstand a lot of bumps and vibrations with ease. It has a 250W rear hub engine with a portable 36V battery unit. It comes with an aesthetically beautiful look and design.