Whirlpool India has introduced new premium range of ACs with its patented 6th Sense; 3D Cool Technology. These inverter Air Conditioners are designed to deliver cooling even in areas with extreme temperatures of 55 degree C with 40% faster cooling results. Keeping an eye on the deteriorating environmental conditions, the new range of Air Conditioners also come with an in built PM 0.3 filtration that helps in improving indoor air quality.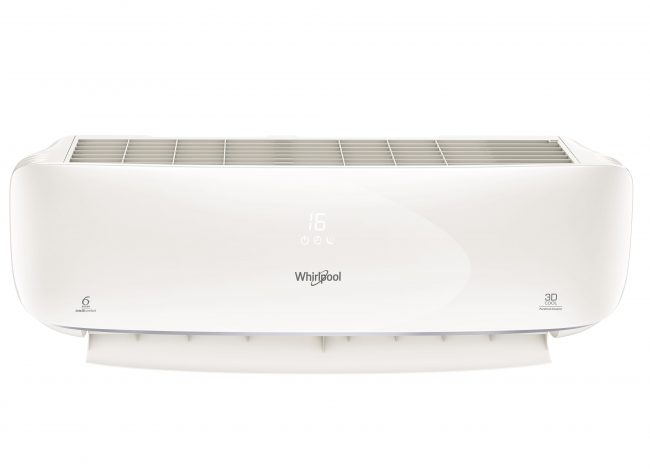 According to Whirlpool, Air Conditioner market has recently witnessed a shift towards people purchasing inverter ACs in the country. Currently, 25% of Indian AC market has moved to Inverter AC's and is anticipated to grow to total 50% of the AC market. To cater to the needs, the company has introduced two new variants in their Inverter series with IntelliSense Inverter Technology. These Air Conditioners  are available in 0.8T, 1.0T, 1.5T, 2.0T variants.
This AC range comes with a 5 Star rating and are also electricity efficient. It can deliver lifetime savings in electricity bills of up to Rs. 62000/- , even over conventional fixed speed. Whirlpool has also launched Magicool Inverter series that has energy wise mode in its Intellisense Inverters which can also provide lifetime saving up to Rs.46000/- with its 3S Inverter series as claimed by the company.
The 6th Sense IntelliComfort Technology employed in these ACs has features of advanced Humidity sensing mechanism that takes into consideration high humidity levels in coastal regions of India and reduces humidity 40% faster. Also, whereas most ACs don't know when to stop the dehumidification process, 6th Sense IntelliComfort Technology is a smart feature that stops dehumidification below optimum humidity levels so that one doesn't feel dry while using the AC as explained by the company.
3D Purafresh Technology, with in-built Electronic Filter deliver PM 0.3 filtration to tackle pollutants present at home. Its smart capability allows the option to operate the AC as a standalone air purifier, without consuming high electricity or cooling. Whereas normal AC filters or Air purifier filters need replacement, 3D Cool Purafresh Inverter series involves zero maintenance cost and works through an electronic purification process as further claimed by Whirlpool.