Hyundai Motors has claimed that it has got overwhelming response to its 2017 Hyundai Verna which was launched in India only last week. According to Hyundai, they have received 7,000 bookings with 70,000 enquires since its launch in India on August 22, 2017. The company has stated that first 10,000 new Verna deliveries will be effected before Diwali.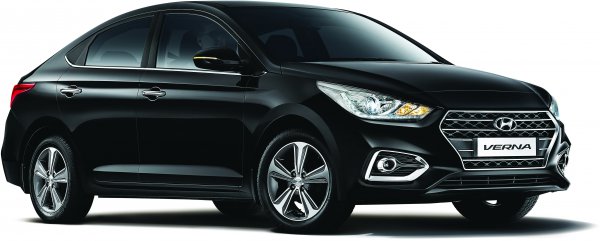 The 2017 Verna sedan in 5th Gen variant comes with Futuristic Design, Dynamic Performance , Super Safety and Advanced Features. Available in Petrol and Diesel trims, 2017 Verna is available in total 12 variants in seven colors. The new Verna comes in four additional colors of red, brown, white and orange. The price of new Verna starts at Rs. 7.99 lakhs and goes upto Rs. 12.62 lakhs depending upon the model.
The new Verna is built on all new K2 platform similar to Hyundai's global bestseller Elantra. The superior performance of the next Gen Verna stems from the vehicle's SUPER BODY STRUCTURE frame built with 50% Advanced High Strength Steel (AHSS) that lends it super strength and safety.
Commenting on the bookings, Mr. YK Koo, MD & CEO, HMIL said, "We are overwhelmed with strong customer response and appreciation for the Next Gen Verna within 10 days of its launch. The 5th Generation Next Gen Verna is a true expression of a super sedan which is Intelligent by Design with Human Technology Connect. It is a Trendsetter and Game changer product creating new benchmarks in its segment exceeding customer aspirations. The Next Gen Verna bookings are almost double of our monthly target, we thank our customers and reaffirm our commitment for an early delivery to the first 10,000 customers before Diwali."