In the current market, it's already clear that technology can help businesses in bigger and brighter ways, but how much you're utilizing technology can affect how successful your business is operating. For some businesses, such as traditional brick-and-mortar stores or maybe even tech-phone entrepreneurs, the idea of technology revolutionizing the way you do business may be something you hadn't considered fully. If you're hoping to move forward with your business, then technology always needs to be a part of that, and here are 6 top ways technology can improve your business and help you to think differently about technology on an ongoing basis.
Remote Working Opportunities
Remote working has revolutionized certain businesses and has also completely changed the way employees think about their working routine. Remote working opportunities are becoming more and more popular with employees who require flexibility or with employers who want to employ people required to work from various locations.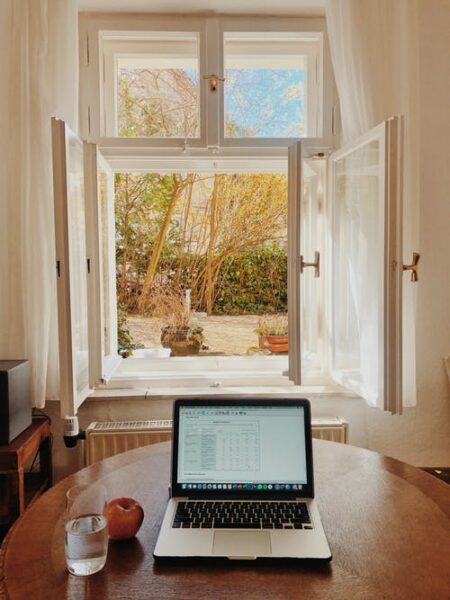 The right technology enables safer and more productive remote working, which in turn can lead to a more flexible and positive business style. Offering remote working opportunities may mean that you get more attention from prospective employees, improve job satisfaction with existing employees, and also means you have more potential to fulfill customer demands, no matter where you and your team are working from.
Having the potential for remote working is also extremely helpful in unexpected circumstances. If you can fulfill normal business tasks remotely (even if you have a designated office), this means that your daily business isn't disrupted should you or your team be unable to go into the office due to weather, emergencies, or other unexpected events.
Provide a Better Customer Service Experience
When it comes to customer service in today's world, technology really does make all the difference — not only for you as a business but also because customers will always expect technology to form a helpful part of any queries they have. It has become the norm for customers to seek email correspondence, live chat options, or instant messaging services to get answers to their queries, and all of this depends on technology.
Not only can you provide a better customer service experience through using technology, but you can also create a better business reputation for your company by showing that you care about customers having plenty of options when it comes to contacting you.
For improved customer service using technology, think about:
Live chat options
Social Media messaging
Social media commenting
A customer service email
A text service
Video call opportunities or consultations
The Potential to Save Money on Employees
If you put the right technology in place, or the right software, then it may be that technology can fulfill a task instead of a human being. This means you can save money on paying the wages of a team member that you might not necessarily need. This might be implementing an automated chatbot to help customers on your website instead of employing a customer service representative 24/7. It could be that software allows for automated business tasks at the click of a button compared with an employee needing to fulfill a task manually.
Improved Digital Asset Management
When dealing with technology and your digital films, digital asset management is always important, but it can be time-consuming and also risky if you don't have a proper organization in place. Improving your business with technology can include the way in which you use tools and software to manage what you have and what you need storing and protecting. You can check options like Google Drive and see how it compares with digital asset management software to find an option that best works for you.
Provide an Improved Store or Working Environment
Both customers and employees expect an up-to-date and responsive environment, whether this is in a physical store or within an office location. Technology is what can help you achieve that and help support both employees and customers in what they're hoping to experience.
For customers:
Technology can provide a faster and safer checkout process for the till in-store or during an ecommerce sale
Technology can help to provide a more welcoming store experience, such as with music and store design
Technology can help with store advertising, such as responsive ad boards in shop windows or outside stores
Technology can help employees to faster check stock or details on items in-store if a management system is stored virtually
For employees:
Technology can help employees better complete their job roles, such as an up-to-date device or computer that helps employees to work quickly and efficiently
Technology can help employees communicate and connect with one another through devices, video-calling, and chats
The right setups can help employees better speak to customers or handle customer queries
The right technology can greatly improve the working environment, whether it's a coffee machine or a speaker system for ambiance, to create a more positive workplace
Better Connect with Customers or Contacts From Around the World
One thing that technology can easily do is make connections that much easier, and for businesses, this is extremely valuable if you're hoping to reach out with customers, suppliers, or other business contacts from around the world. Not only does technology help you to connect with these people at the click of a button, but it can also help with communication too, such as online translation services if you need to take into account different languages or cultures.
If you're looking to extend your business into a global market, or if you have an eCommerce store that you're hoping to provide international shipping with, then using technology in the right way to extend your reach is going to be essential.
One example of this can be scheduling marketing posts to go out at specific times to fit in with the time differences between your country and your target market's so that you can always be sure that marketing efforts reach them at the right times.