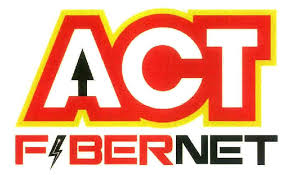 After Hyderabad, ACT Fibernet has announced upgraded internet plans for the residents of Bangalore. The latest upgrades will allow customers access to high speed and uninterrupted internet services at no additional costs.
In a short span of 6 months, ACT Fibernet has more than doubled its Flagship ACT Storm plan from 30 Mbps/ 60 GB FUP to 75 Mbps and 125 GB FUP at no additional cost. Similarly, ACT Lightning has been upgraded by 175% from 100 GB FUP to 175 GB FUP and ACT Incredible from 150 GB FUP to 250 GB FUP, again at no extra costs. This is a great achievement from the house of ACT Fibernet.
Speaking on the upgraded plans, Mr. Bala Malladi, CEO, Atria Convergence Technologies Pvt Ltd commented, "At ACT Fibernet we believe in bringing the best experiences to our customers. Our new plans will open up new possibilities such as entertainment demands through 4k and HD movies /TV series downloads as well as in professional work especially in start-up capital of the country. In Line with our philosophy of empowering our customers – we are upgrading our plans to offer the best speeds and FUP limits at incredible value to our customers."
ACT Fibernet is India's 3rd largest ISP in the wired broadband category with a customer base of 1.2 million. Headquartered in Bangalore, it has operations in 11 cities across India and is growing at an incredible rate.
The upgraded plans at a glance:
 
CURRENT
Plans from 03-March
Plan Name
Monthly Rental
Speed
Download FUP
Speed After FUP
Speed
Download FUP
Speed After FUP
ACT Swift
675
5 Mbps
25 GB
256 Kbps
5 Mbps
40 GB
256 Kbps
ACT Rapid
899
20 Mbps
40 GB
512 Kbps
30 Mbps
65 GB
512 Kbps
ACT Blaze
1049
50 Mbps
60 GB
512 Kbps
60 Mbps
100 GB
512 Kbps
ACT Storm
1149
50 Mbps
75 GB
512 Kbps
75 Mbps
125 GB
512 Kbps
ACT Lightning
1399
75 Mbps
100 GB
512 Kbps
75 Mbps
175 GB
512 Kbps
ACT Incredible
1999
100 Mbps
150 GB
1 Mbps
100 Mbps
250 GB
1 Mbps
ACT Essential
2999
100 Mbps
300 GB
2 Mbps
100 Mbps
400 GB
2 Mbps
ACT Advance
3999
125 Mbps
400 GB
2 Mbps
125 Mbps
550 GB
2 Mbps
ACT Progress
4999
125 Mbps
550 GB
2 Mbps
125 Mbps
750 GB
2 Mbps