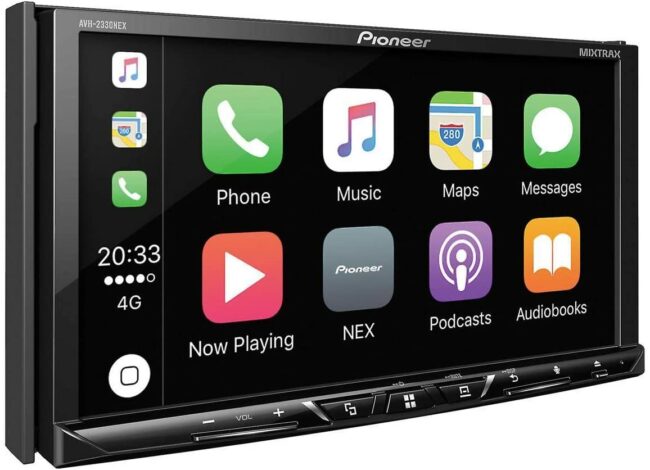 If you weren't already aware, the "head unit" of your car is the car sound system. For a long time, many car audio systems have suffered from quality issues, but recent improvements have made them far better than ever before. The biggest improvement is that they're no longer just a car sound system, and can come with features that were previously difficult to set up.
Why Android?
While there are plenty of platforms that these head unit tools can run on, Android car head units are often some of the most stable and are highly compatible with other products. Even without the help of related apps like Android Auto, it's very easy to find useful attachments or extra applications that work with the Android platform. This is primarily because it's so widespread and easy to access, making it much more convenient for software and hardware developers to create equipment and applications that uses it.
As you would expect, this also means that you can usually connect Android mobile devices to the head unit for extra functionality. Android devices as a whole are very prolific, so it can be easy to get something that will let you improve or expand the way that your new head unit will work.
Audio
A head unit is still mainly a car audio system, and having a good car sound system is always a good thing. While Android doesn't necessarily affect the audio quality of your speakers or car audio system as a whole, there's a much higher chance that third-party devices will work as expected. Many other platforms are only designed to work with a certain set of mobile phones, which makes Android-based car sound system options much more appealing to people who like to listen to music while they drive.
Android platforms can sometimes also be more compatible with alternate connection methods. Not only do many of them allow both Bluetooth and direct USB connections (or, in some cases, headphone jack connections), but some are even designed with a WiFi module of their own! This can allow you to download audio tracks and podcasts if you set the system up correctly. Don't forget that many contain standard AM/FM radio features, too.
Navigation
One of the more notable improvements to head unit design is the addition of navigation systems. These, combined with physical buttons, touchscreens and refined controls, can be more practical than a standard GPS system used on a mobile device. Unlike a mobile device, they can also be connected to the car directly – some have standalone controls that can be attached to the wheel or the driver's side of the vehicle, allowing them to make changes without having to lean over and take their eyes off the road.
The WiFi module can help a lot with navigation, giving you an easy way to download maps and location data directly to your head unit. This skips the need to use precious mobile phone data and can be a good way to get maps of a location you aren't familiar with. If you don't plan far enough ahead or can't figure out your exact location, this feature might even stop you from getting lost or stranded.
Overall Quality
While ever single head unit design and make is unique, the overall quality of these car audio and navigational tools has increased rapidly over the years. The average car sound system not only sounds better but is far more reliable and effective in general. They have become more durable, far less likely to break down, more resistant to bad weather and are sometimes even equipped with safety or contact features to help you in the event of a crash or accident.
Because of this quality increase, there's never been a better time to get your car sound system and head unit replaced, especially if you own an old car that still has most of its stock parts. The basic audio quality improvements alone are well worth the cost, and all of the other bonus features or useful tools that you can get will make a big difference. Remember that you spend a lot of time in your vehicle, so even a slight improvement can make big changes.