Good news for CA aspirant! If you are planning to compete in CA exam and do not wish to take expensive coaching for preparation or located in remote places then ACT – Any Time Classes- have brought this solution to your mobile devices. ATC has launched for the first time in the history of CA Education, simplified, interactive & engaging learning technique such as after effects, 2D, 3D, graphic and animation. This app can be downloaded from Google Play Store and Apple App Store. It is actually a new concept and students can save their times and cost in travelling, which automatically increases their efficiency for prepartion of very tough competition.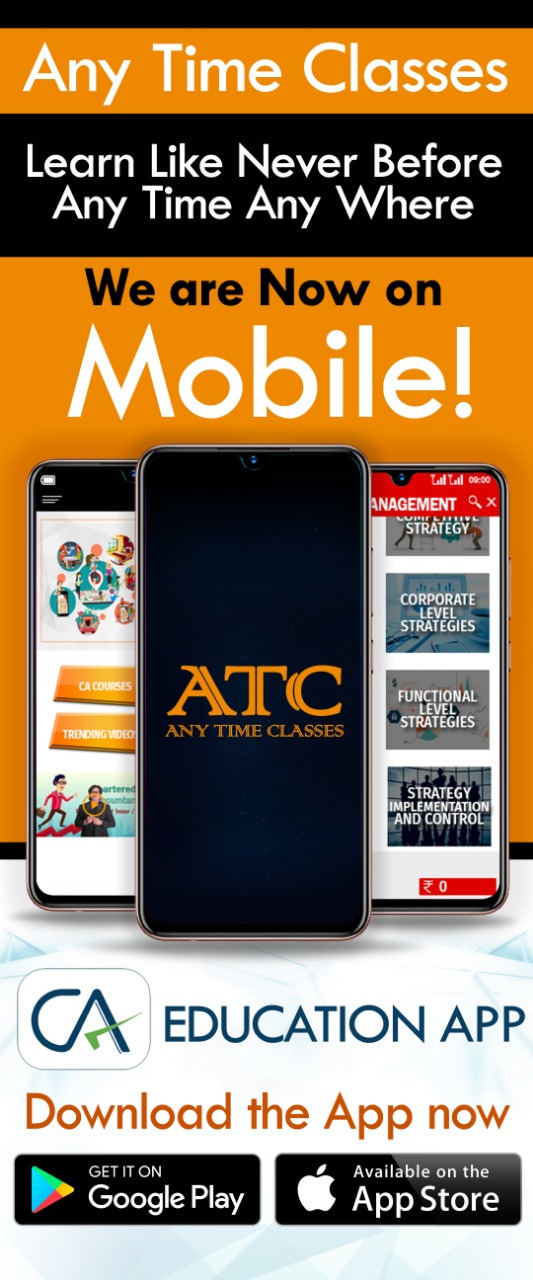 Speaking on the launch, Mr. PS Rathore (Founder & Chairman- ATC) stated that "it is the first app of its kind which not only addresses the demands of Efficient India & Empowered India through Ed Tech but has also open windows of opportunity for the youth to let them consider CA as one of the preferred carrier choices. That will further prepare the millennials for future. Now, students would not have to travel from villages to town to metro cities. ATC ensures the knowledge of corporate world to make student employable and acceptable in corporate world."
ATC will be a reliever of stress and tension of parents; generally parents of girl child are hesitant in sending their young daughters to unknown world of metro cities. Across India every year children who are financial poor and are capable of becoming CA but are not provided with the resources, for them ATC will be their resource.
With this app, parents can educate their child at most affordable cost under their own supervision and guidance. Today, hundreds of thousands of people look for employment opportunities, making the competition more and more fierce. In a scenario like this, this app will be quite useful.