Asus Republic of Gamers (ROG) today announced the launch of Zephyrus gaming laptop which will be unveiled and showcased for the first time in India on August 20, 2017 in Bengaluru on the sidelines of ROG Masters South Asia finale. The mega event will also witness around 1500+ gamers who have pre-registered to attend the event.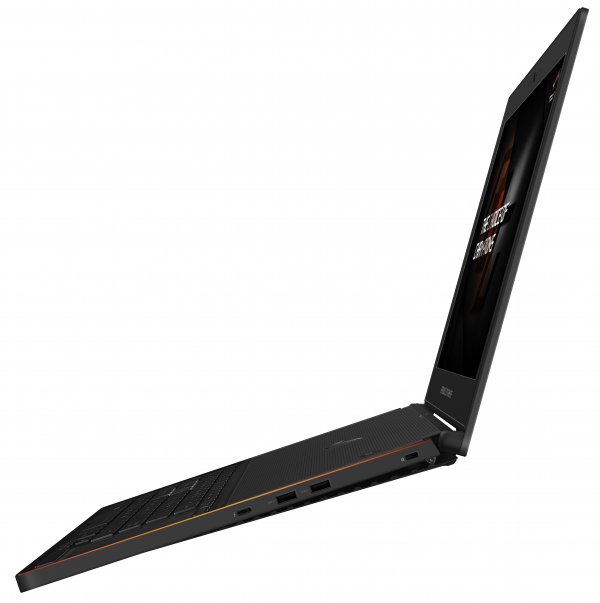 The Zephyrus gaming laptop is powered by a 7th Generation Intel Core i7 (Kaby Lake) processor and the latest NVIDIA GeForce GTX 1080 graphics with Windows 10 Creators Update, which improves the performance of PC games via the all-new Windows Game Mode, and makes it easier to perform native game-streaming with Beam, Microsoft's streaming service.
This laptop has an ultra-slim profile and incorporates the ROG-exclusive Active Aerodynamic System (AAS) — a specially designed cooling system.
ROG Zephyrus features a keyboard positioned at the front of the chassis — a design that allows better cooling of internal components while providing a more comfortable and familiar experience for gamers accustomed to desktop keyboards. Asus Aura RGB lighting technology provides dynamic and customizable lighting effects over the entire keyboard. Anti-ghosting keys ensure commands are instantaneously and correctly interpreted — even when up to 30 keys are pressed simultaneously. The keys have been ergonomically designed to provide optimum comfort and typing accuracy. Zephyrus positions the touchpad to the right of the keyboard and also integrates a 10-key function that is easily activated by a hot key. When activated, a red backlight illuminates the 10-key functionality.
It also incorporates NVIDIA WhisperMode technology, which makes laptops run much quieter while gaming. WhisperMode intelligently paces the game's frame rate while simultaneously configuring the graphics settings for optimal power efficiency.
It is equipped with a 120Hz display that enables smooth gaming at a true 120Hz frame rate. NVIDIA G-SYNC display technology synchronizes the display's refresh rate with the NVIDIA GeForce graphics card's frame rate, ensuring ultra-smooth visuals.
This laptop is also equipped with a USB Type-C port with Thunderbolt 3, allowing G-SYNC and 4K UHD display output, fast data transfers and power delivery.