Uber ridesharing app which is very populart across the globe has introduced today Uber for Business ideally suitable for employees of businesses for daily commute, late-night rides home from work, between-office transportation. This feature has been added to the app to improve the businesses through cost savings and employee productivity.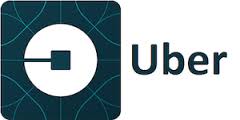 This new feature of the app allow managers to set up automated programs for commuting, business travel, airport rides, and any other mobility need. For example, if employees are working late, they could use a comfortable ride home. Managers can set up a "late night rides" policy that only works for trips taken between work and home after 8PM. The company can choose how much to fund per trip, and if employees need to take longer trips, then everything over the spend allowance will be charged to their payment method of choice.
Companies can set rules for employees, customers, and clients around the type of car that they can use, how much they can spend, and the location from which a trip needs to begin or end. They can mix and match these rules in the way that works best for their company.
Businesses can provide customized levels of Uber access depending on each person's needs. For example, you can give all of your employees INR 500 (or more) for their daily commute, while giving recruiters special access to call rides for candidates via Uber Central. By segmenting the organization by team, level, or location, they can take transportation policies out of the back office and easily bring them to life.
The Uber for Business dashboard has been re-designed and a streamlined account setup flow makes it easy to get riding with as few or as many travel programs as needed. Plus, access to Uber Central is easily controlled, enabling employees who interact with customers, guests, or recruits to call a ride for them on demand.