To expand its offline reach to Tier-2 cities, B2BAdda.com, e-distribution platform has joined hands with Reliance Market, the wholesale cash and carry store chain, to sell affordable Detel TVs.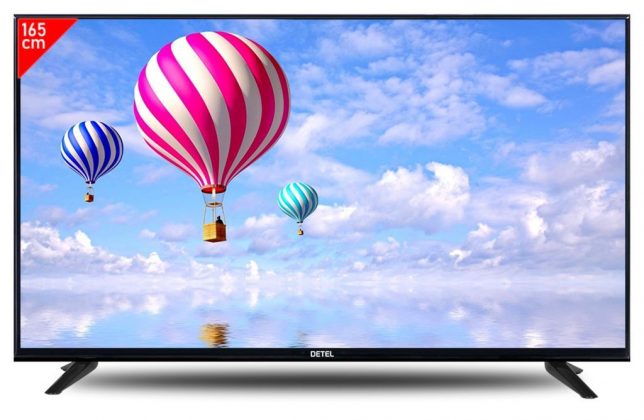 Through this tie-up, Detel TVs will be available at 26 Outlets of Reliance Market stores across cities like Asansol, Belgaum, Chennai, Coimbatore, Amritsar, Dankuni, Jaipur, etc. This association is an attempt by B2BAdda.com to ensure wider offline reach for the company listed on its platform, making the brand more mainstream for the causal buyer while pulling in potential buyers who still shop offline. Moreover, this will also serve as a retail touchpoint for potential buyers who can now experience and purchase the product. Customers will also be able to interact with the stores' well-trained staff about the device and address all product queries directly, as stated by the company in its press statement.
Commenting on the development, Mr. Yogesh Bhatia, Founder, B2BAdda.com says, "We are highly focused on sharing meaningful experiences and engaging with customers in a more effective way and our partnership with Reliance Market is a step further in the same direction. With this partnership, we aim to provide customers with easy access to Detel TVs across India"
Talking about the partnership, Senior Official at Reliance Market Cash & Carry says, "We are glad to announce our partnership with B2BAdda.com. This strategic tie up will enable our tech-savvy customers to meet their requirement for TVs with innovative technology at an affordable price. Our endeavour is to line up more exciting offerings in times to come. This association is a testimony to the fact that we keep having more reasons for guests to visit our stores"
B2BAdda.com is an exclusive e-distribution partner for Detel Mobiles, LED TVs & Accessories and has recently added new categories like footwear, apparel, household appliances besides Mobile & Tablets, IT Products, and Complete Electronic Product Range. With this, the company plans to add more than 80,000 retailers to its platform by the end of 2020, adds the statement of the company.