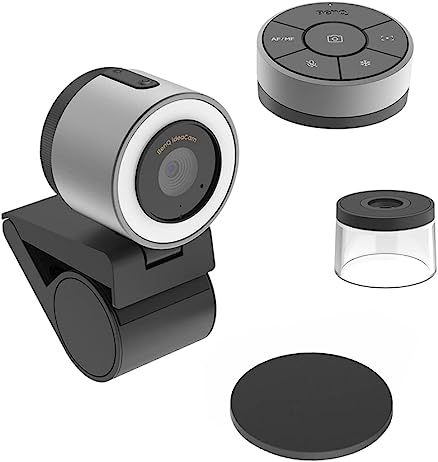 BenQ has introduced Ideacam which is combination of webcam and document camera designed to cater to the needs of creative professionals who require high-quality video conferencing and presentation solutions. The ideacam series includes two models – ideacam S1 Pro and ideacam S1 Plus – each designed to offer superior performance and flexibility in a single device.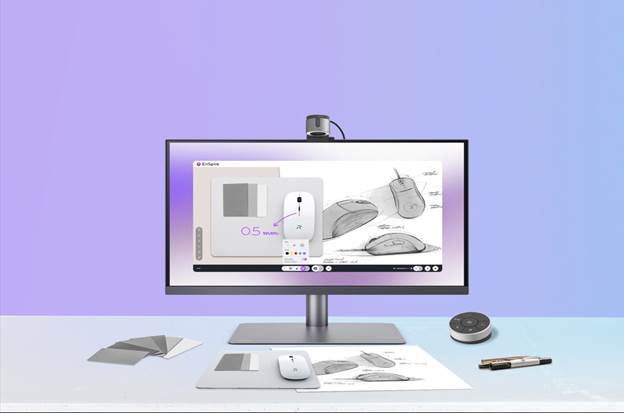 The BenQ ideacam comes with four shooting modes, i.e. Portrait, Desk view, Hand Held, and Macro. Portrait mode is the traditional webcam mode, while Desk view mode easily captures the desktop to display objects or documents. The ideacam is designed with an intelligent auto flip for desk view mode, which auto-corrects after flipping, rotating and auto-focusing the image, allowing for an easy transition between Portrait and Desk view modes. Switch to Hand Held mode to get extreme closeups or unique camera angles that a static webcam cannot and capture stunning details by putting on the magnetic Macro lens.
The BenQ ideacam, with an 8MP Sony sensor and a 3264x2488p maximum resolution, is a high-end dual-mode webcam with incredible image quality. Ideacam delivers near 4K clarity, almost four times sharper than 1080P; at the purpose-built 4:3 aspect ratio designed for optimal desktop and object shooting. With a 15X Macro lens, extreme close-ups can show incredible detail on any surface or material. An integrated Ring Light effortlessly illuminates dark surfaces and highlights features. With the help of ideacam, professional designers can easily do object-shooting and document display. Combining all these features with an integrated noise-cancelling microphone, the ideacam has everything professional creators need.
Another feature is the exclusive BenQ Enspire software, created to help users get the most out of the ideacam. It is a visual presentation and communication tool, empowering the user to easily display documents, objects, and images. Creators can use features like image freeze, zoom, live annotation, and measurement display, bringing objects and documents to life. By sharing the screen/ window, EnSpire is a fantastic complement to other online communication tools like Zoom, Microsoft Teams, and Google Meet. Additionally, EnSpire Control Puck, a dedicated remote control which comes with the ideacam S1 Pro makes using various features, like resizing, refocusing, and muting, simple and easy for professional creators. Designed specifically to work with the EnSpire software, this easy-to-use device will take you to the next level. No need to worry about complicated interfaces; the Control Puck works with BenQ EnSpire to bring intuitive control for both presentations and communications.
BenQ Ideacam S1 Pro has retail price of INR 19,990, while the Ideacam S1 Plus is priced at INR 17,990. It is available at BenQ's e-Store: https://www.benq.com/en-in/ideacam/supreme.html & Amazon.in.