Canon India has started distributing Rayo Mini projectors in India. The two projectors are  Rayo i5 and Rayo R4 ideally suitable for B2B and B2C segments. These models are compact, lightweight, and portable. The Rayo R4 weighs a meagre 169 grams and the Rayo i5 weighs 260 grams. Canon will be responsible for distribution of these two products in the country.
The compact and light weight design makes the Rayo mini projectors a highly portable and handy travel accessory. The compact size makes it extremely convenient to carry around in carry-on bags or even in a shirt pocket, making it well-suited for corporate, retail and educational purposes.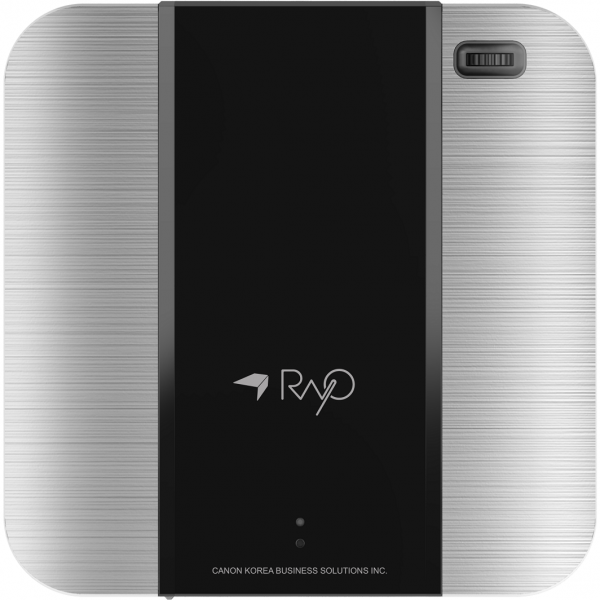 The wireless feature on the RAYO i5 prevents the hassle of cables. The users can play movies or share content from their latest Android/iOS devices through Mirroring/DLNA technology. Offering stable and continuous brightness at 100 Ansi lm; this high level of brightness facilitates clarity in imaging output with WVGA resolution for home entertainment such as movies as well as business presentations on the go.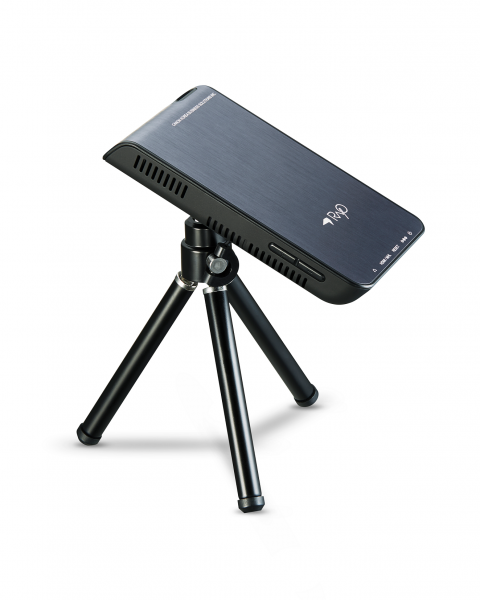 The Rayo R4 projects directly from mobile phones/tablets through connectivity with MHL cable and offers brightness of 50 Ansi lm. It can be easily connected to a laptop with the Mini HDMI cable to deliver a power packed demo.
Both the projectors also come with a mini tripod which is not only easy to install but is also height adjustable to provide you just the right angle for viewing.
Rayo i5 has a 1,900 mAH battery which has a play time of upto 120 minutes at standard brightness. Whereas the R4 has a 1,700 mAH battery that can play for upto 150 minutes in standard brightness. The LED light source lasts upto 20,000 hours in the Rayo i5 and 10,000 hours in the Rayo R4.
Both R4 & i5 come with built in speakers making it a mobile companion for all projection needs as it saves the hassle of carrying additional speakers. User's can also connect their headphones if required.
The Rayo R4 and i5 will be available for sale in India effective 1st June 2018. The R4 is priced at MRP Rs. 30,000 and the i5 is priced at MRP of Rs. 50,000.
Product Specifications
RAYO R4
RAYO i5
Size (mm)
71 x 124 x 20
111 x 111 x 17.2
Weight
169g
260g
Display Type
VGA
WVGA
Resolution
640 x 480
854 x 480
Brightness
50 Ansi lm
100 Ansi lm
Light Source
(R/G/B) LED
(R/G/B) LED
Lamp Life (Hours)
10,000
20,000
Aspect Ratio
4:3
16:9
Screen Size
Maximum 236.22cm

(From 3 Meters)

Maximum 401.32 cm (From 5 meters)
Offset
0%
100%
Input
Mini HDMI / MHL
HDMI / MHL
Output
Audio out (3.5 mm Jack)
Audio out (3.5mm Jack)
Built-in Speaker
1W
0.7W x2
Speaker Type
Mono
Stereo
Built-in Battery (hours)
Up to 150 minutes at standard brightness
Up to 120 minutes at standard brightness
Basic Package
AC Adapter, HDMI Cable, MHL Cable, 5 to 11 Pin Gender Tripod, Manual
AC Adap