Detel, well- known brand known for economical products, has announced extended warranty on its complete range of LED TVs. The Extended Warranty can be bought by the customers within 1 month of purchase through Detel Website and App.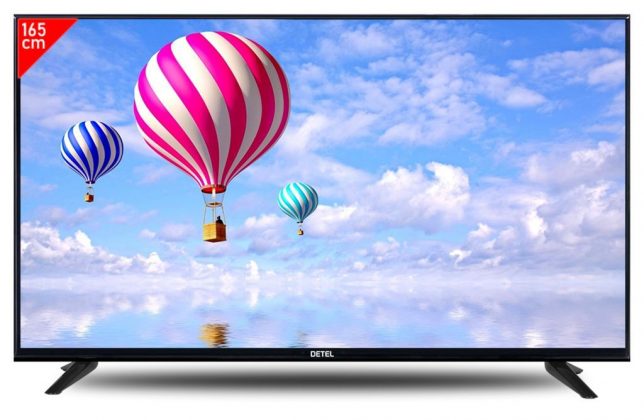 The extended warranty is available from 24" to 55" Detel LED TV starting from Rs. 1199. As a limited period offer, the company is providing 4 years Extended Warranty on its highest selling 32" TV at just Rs.1799.
Detel will also provide Extended Warranty to its existing customers as an introductory offer till March 31, 2019. The company has tied up with 24/7 around, an appliance buddy for all home appliance post-purchase needs i.e. from Installation to Disposal.
Commenting on this, Mr. Yogesh Bhatia, MD, Detel says, "The trend towards extended warranties gained serious momentum especially in the Indian Consumer Electronics segment. And with our customer-first approach, Detel's key focus and commitment continues to be on providing outstanding service even after the purchase of the product. This will help us to strengthen customer loyalty"
The company has also introduced Detel Wallet Loyalty program, in which the customer will get loyalty points in their account on the purchase of Extended Warranty. They can redeem these points within 3 months or can also transfer the same to their friends and family.
Details of the Extended Warranty programme:
| | | | |
| --- | --- | --- | --- |
| 24" LED TV | 2 years EW | Rs. 1199 | 500 Loyalty Points |
| 32" LED TV | 2 years EW | Rs. 1299 | 500 Loyalty Points |
| 32" LED TV | 4 years EW | Rs. 1799 | 500 Loyalty Points |
| 32"Smart LED TV | 2 years EW | Rs. 1499 | 500 Loyalty Points |
| 39" LED TV | 2 years EW | Rs. 1899 | 700 Loyalty Points |
| 49" LED TV | 2 years EW | Rs. 3799 | 1000 Loyalty Points |
| 55" LED TV | 2 years EW | Rs. 4299 | 1000 Loyalty Points |